LED Pole Screen is an ideal replacement for the traditional light pole banner.
With a cluster controller, the LED displays can be changed the videos or photos by mobile phone or computer in real-time.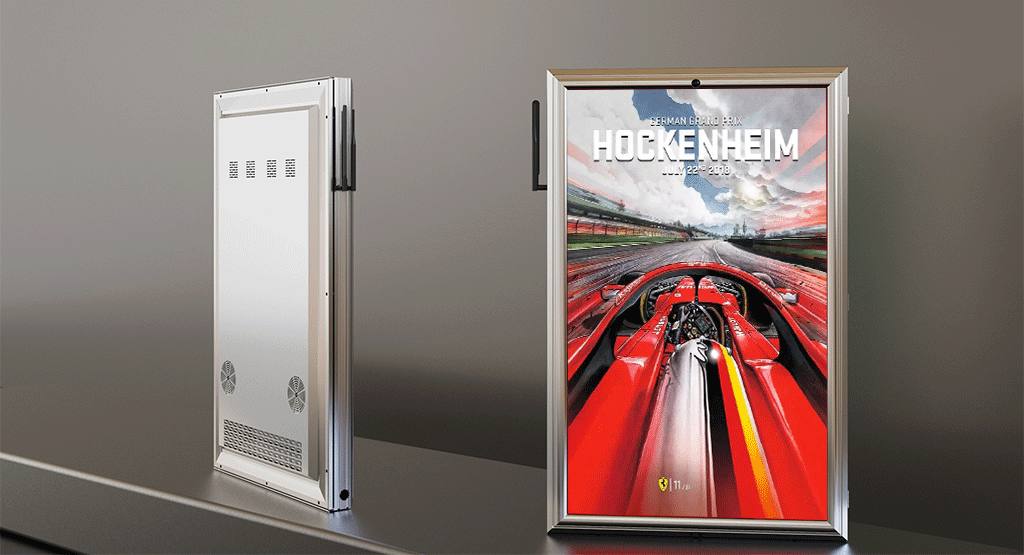 TL312-46 inch single-sided outdoor LED pole screen is specially designed for smart city lamppost installation, suitable for 5-8 meters of lamppost.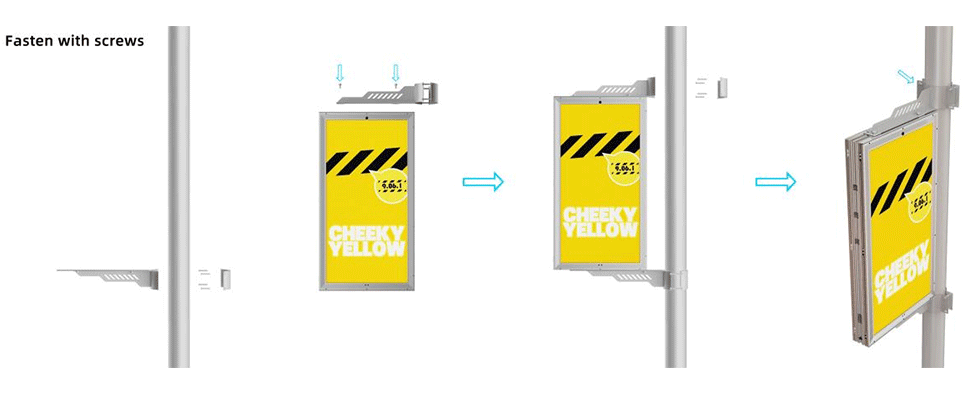 The speakers is built inside the cabinet, waterproof. These speakers are getting more and more popular,especially for the smart city management. People might need it for emergency announcement or information broadcast. The volume can be adjusted remotely on the system.
Different size and design, customized design is optional. Single sided or double sided are available.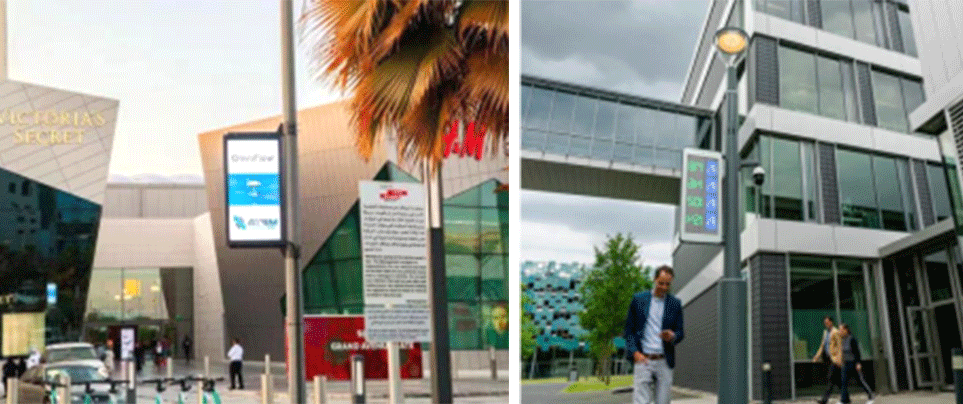 Sensitive Brightness Sensor
Normally at day time, the screen will work at high brightness up to 7000nits. But at night, if the screen still works at 7000nits, it's much too bright. It might cause trouble or accidents for passengers or drivers.
With this brightness sensor on the top, the brightness then can be dimmed down to 500 or 1000nits manually or automatically.By the way, it saves energy in this way.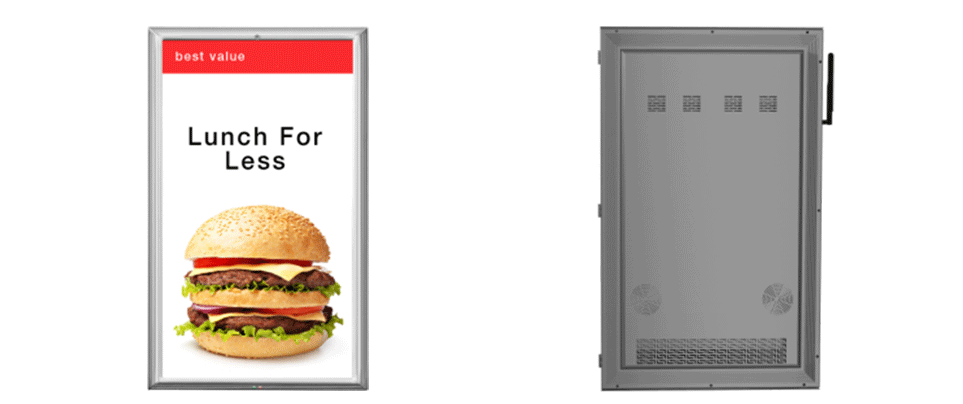 Red and green indicators
Red and green indicators on the bottom of the LED pole screen, the two indicators are designed to tell the engineer if the system inside the cabinet are working properly.
Sometimes, after being installed on the pole, the screen might not work immediately. Our engineer , standing on the ground, can preliminarily determine what is happening inside the screen by only looking at the working situation of the two indicators , so they don't need to climb up to open the cabinet to check again.

Size matching
Tecnon Smart Display have noticed that there are pole screens installed at improper ways.Tecnon Smart Display can deliver a full range of product.
Tecnon Smart Display want to provide our best advice to choose a best solution to our customer, best size and pixel for different height of poles.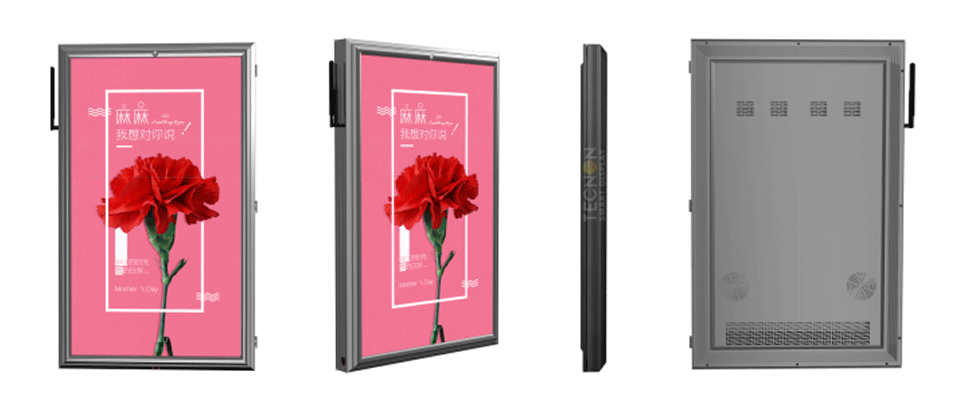 Projects