TL384-85 is an ideal replacement with dynamic digital contents to the traditional LCD display. Incorporated with the cutting edge intelligent control system. A digital advertising stand that allows owners of retail businesses, restaurants, clubs, exhibitors and event organiser to feature their core products in the simplest way by uploading any video and digital static contents. Users can place it in any OUTDOOR place such as pathway, parking lot etc.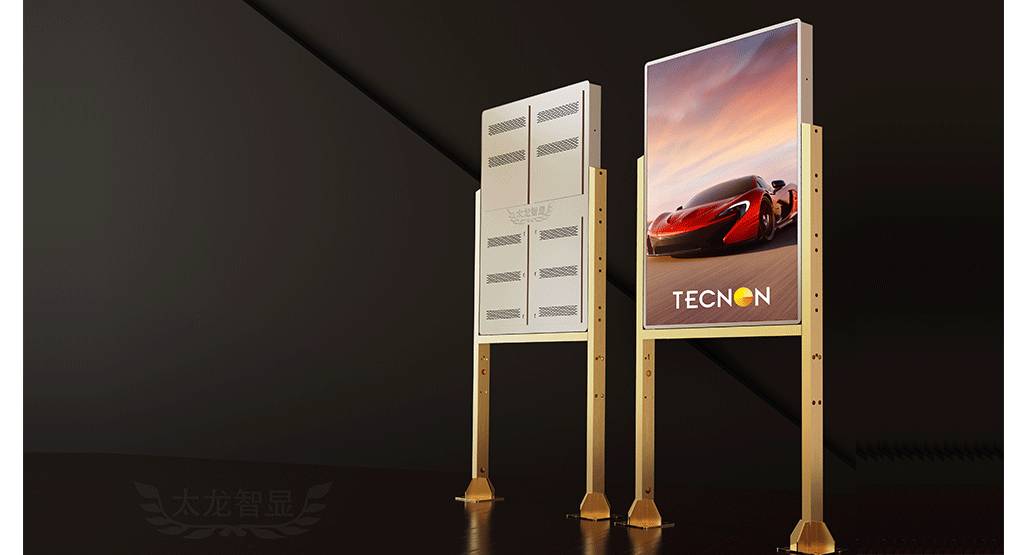 LED Totem for Expressway Toll Station has a great application for information, user guides, maps, and advertising.
The flexibility of LED means that content can be updated easily, and the stable signal works for high traffic areas like Expressway Toll Station.
It makes owners be able to use video and animated graphics to grab the attention of people in the car and thus establishing your brand.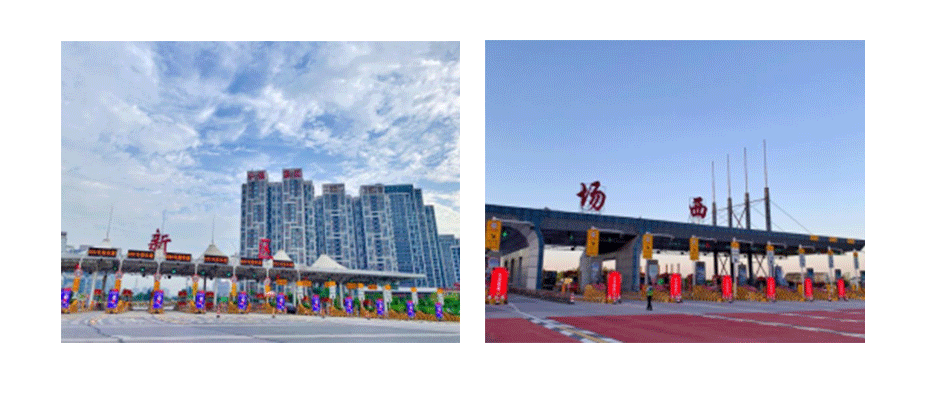 Excellent Outdoor Display
LED Totem for Expressway Toll Station uses 85″ display based on high resolution LED module. This high brightness 7000 CD/㎡ screen has a full HD 312 x 468 resolution and 14bits grey scale to help your images stand out and delivers clear crisp images.
When the passengers are watching the images from say 20-50m away in a car, the viewing effect will be excellent .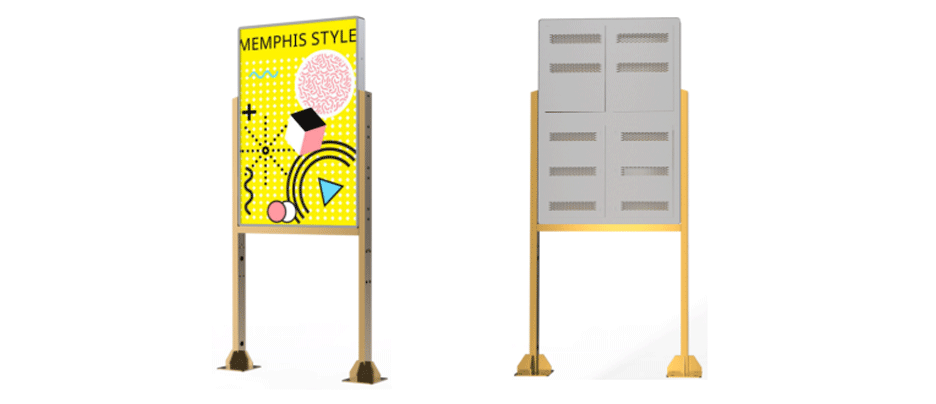 Tecnon Smart Display LED Totem is designed to withstand high temperature of up to 65℃.
The reasons for this outstanding feature are due to the following factors:
Less heat generated from parts and components. Most importantly, we use larger chip of LED SMD to reach a higher brightness of 7000nits at lower current with less heat. Abundant power suppliers and receiving cards to work at high efficiency.
Only components that can work under high temperature are used.
Optimal layout of power supply and control system, more fans and large ventilation holes to push the heat out of the cabinet more efficiently.

Elegant design
The high-end aluminum frame and slim design make the appearance of the whole LED
floor standing totem simple and generous.
Thanks to its aluminium alloy build, LED floor standing screen from TECNON SMART
DISPLAY is stable .
Intelligent control system
With this Novastar T3 control system, the screen can be connected via 3G/4G, WIFI, Ethernet cable or fiber. Ethernet is preferable for distance of over 30m. For distance of over 100m, please use fiber for more stable signal transmission. 4G module is available upon request.
People can connect and operate the display via smart mobile phone, tablet, laptop, or computer, as long as the display is connected to the Internet. You can sit in the office and manage all the contents and play list.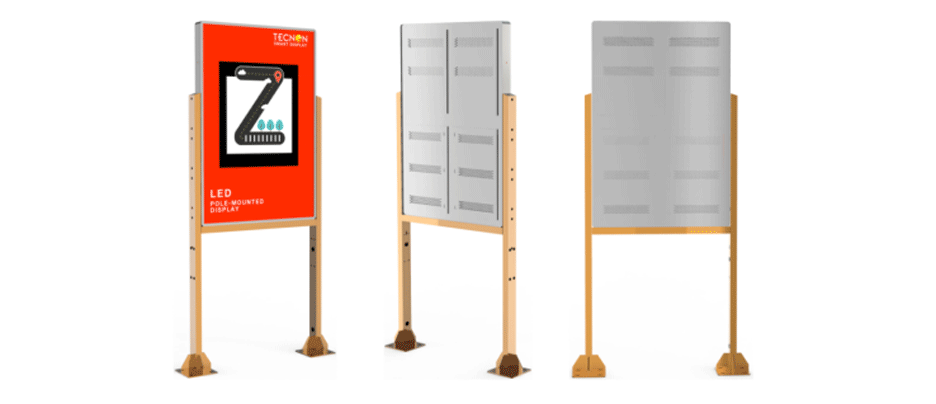 Projects