TL312-82 this LED wall screen in portrait type is perfect for the C-Store, both available for a pre-wall installation and for an installation in a wall niche, an ideal replacement for static painting fabric poster by offering dynamic full color advertising at retail stores, attracting customers attention at 24/7 time.
Video clips of commercial advertising like coffee, snack, drinks can be managed and played in this wall kiosk seamlessly.
In an aluminum frame, the display is ultra-light in weight, with a simple and beautiful appearance.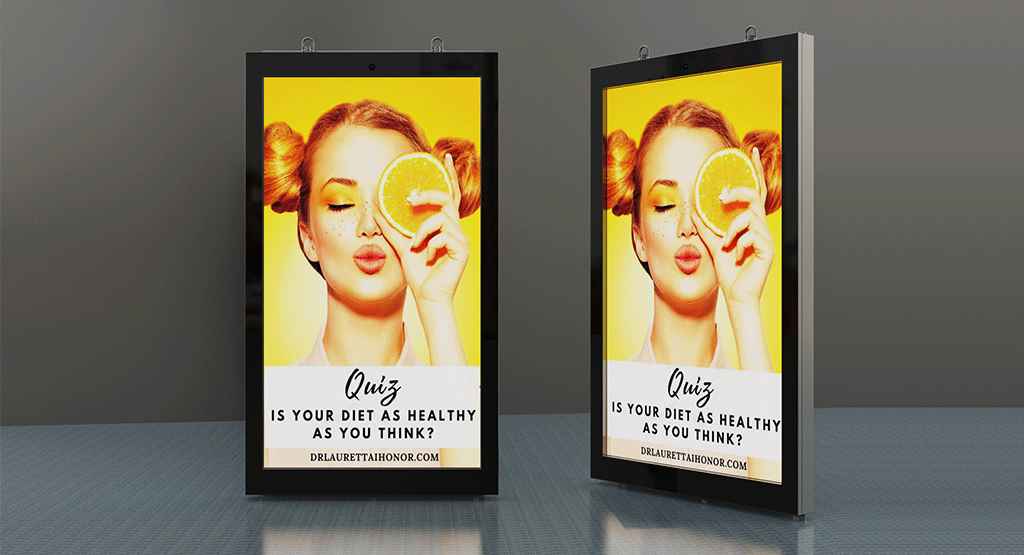 Single-sided LED Wall Screen
High brightness & High resolution, highly visible even under the sunshine and from long distance
Fully networked for remote control
Waterproof design, IP65
Smart light sensor & brightness adjustment, energy-saving
Ready made product easy for installation, a turnkey solution

Installation: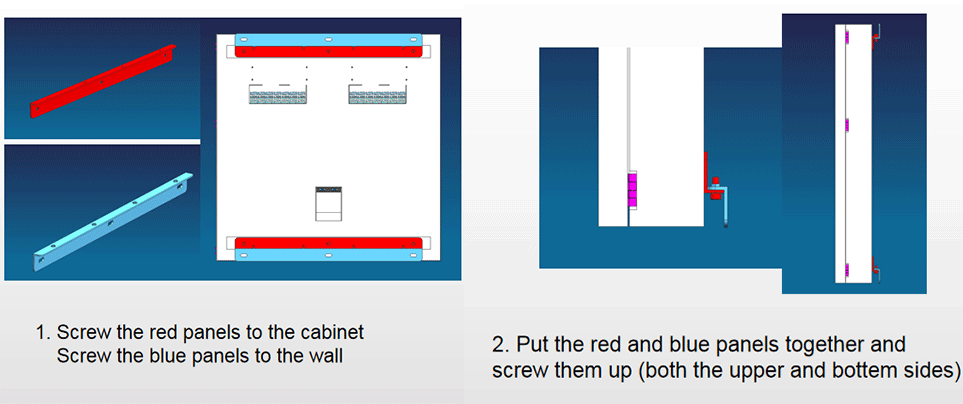 Advantages compared to LCD outdoor digital wall screen:
1、High brightness & Auto brightness adjustment
Compared to the LCD display with highest brightness 2500nits, our LED wall billboards can reach 7000nits, highly visible under direct sunshine and even from long distance, more suitable for outdoor use. Built-in smart light sensor enables our LED sign adjust its display brightness automatically as the environmental light shifts.
2、No reflection, suitable for outdoor use
The LCD will reflect. The image on the LCD display will not see clearly when the outside light is very bright.
3、No seams, better viewing experience
The LED display is composed of modules distributed with many light beads. When assembling a large screen, multiple modules will be seamlessly connected together. No seams and no edges occur on our lED wall kiosk enclosure. But the traditional LCD splicing screens are limited by the LCD panel itself, with a border around the screen that creates a gap a few millimeters wide thus a black edge occurs between every piece of panel after connected and causes poor viewing experience.
4、Water proof and ultraviolet proof
The module and cabinet of LED wall display enclosure portrait are both designed to be waterproof and anti-UV, professional for outdoor use. The LCD splicing screen is mainly an LCD panel with electronic components inside. It is not waterproof and more suitable to be used in dry indoor environment.
5、Large size with lower price
You can customize your size to a larger one as your need with our reasonable price, while you will pay a much high price for an LCD screen with the same large size cuz the LCD costs more when made large size.
6、Wide viewing angle
LCD display has limited viewing angle. You can not see the original color, or even see nothing from a deviation angle. While the LED display owns a viewing angle range from 0° up to 160° for both horizontal and vertical, which is a huge advantage.
7、Higher refresh rate
The LED wall kiosk screen has higher refresh rate, making it better performance in video playback.
8、Less electricity consumption, more energy saving
With power consumption ratio about 1:10 between LED and LCD, our LED display is more energy efficient.
Application: Our LED wall screen portrait is suitable for retailers, chain stores, plaza, shopping mall, super market, TV station, cinema entrance, exhibition, airport, metro station, gas station, hotel, etc.
Installation Method: to be mounted on the wall/ to be hanged below the ceiling.
Unlike the LCD display with highest brightness 2500nits, this outdoor LED wall display can provide image contents in 7000nits highly visible even under direct sunshine and even from long distance.