TL312-88 Inch LED Bus Shelter Screen has the effect of a two-sided display advertisement. Content that moves with your audience. Integrate geolocation tools to deliver relevant content and messaging wherever your screens and Audience go.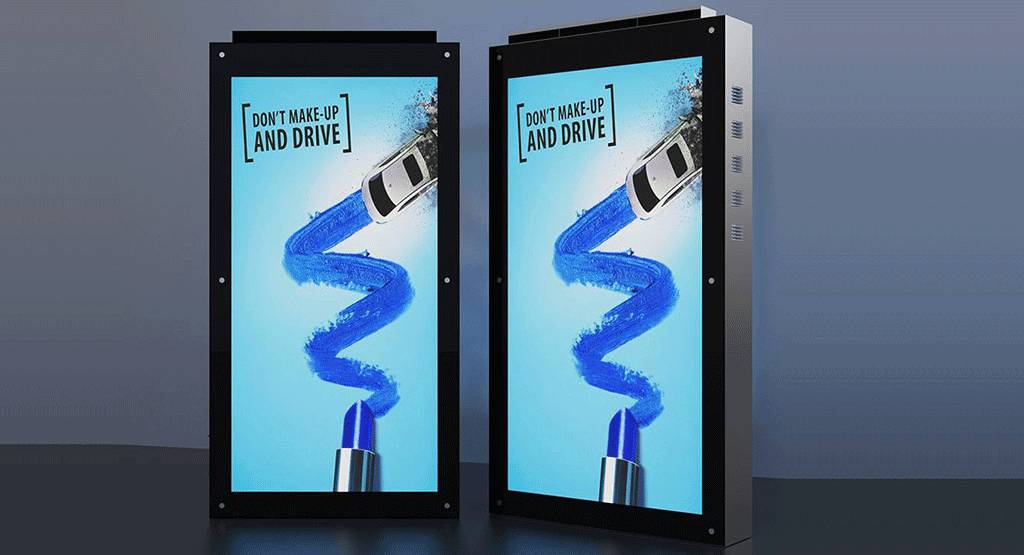 Excellent display
With high-contrast color more vivid images, Tecnon Smart display creates a powerful visual impacts on the drivers and pedestrians, making your ads on the screen impressive and memorable enough.
With the cutting-edge digital technology, it provides live update of bus information and allows the bus station owners to change message throughout the course of a whole day and night, including integration, countdowns, and conditional contents(weather, or temperature).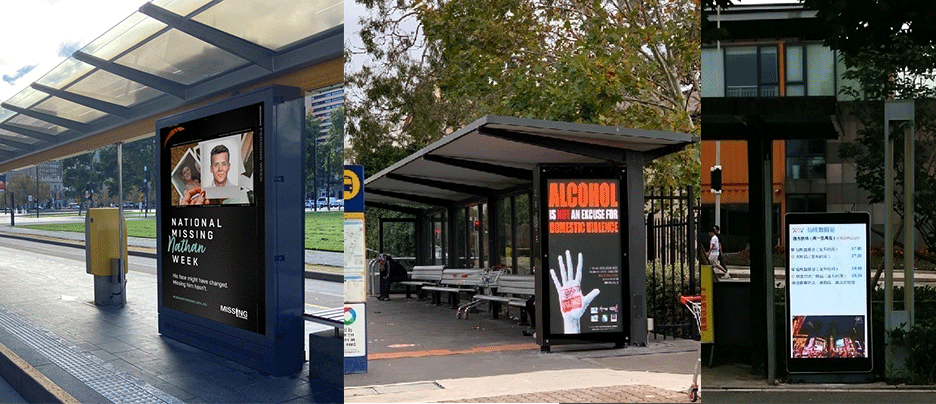 LED Bus Shelter Screen is an ideal replacement for the conventional signage in a bus station.
Today people are very familiar with digital media. TECNON SMART DISPLAY provide an effective reliable Outdoor LED Bus Shelter Screen. Use intelligent digital billboards to replace traditional light box advertising signs. This will greatly reduce the cost of manual replacement of advertising signs. Achieve the full value of your transit network with intelligent ad delivery that puts the right messages in front of the right passengers every single day.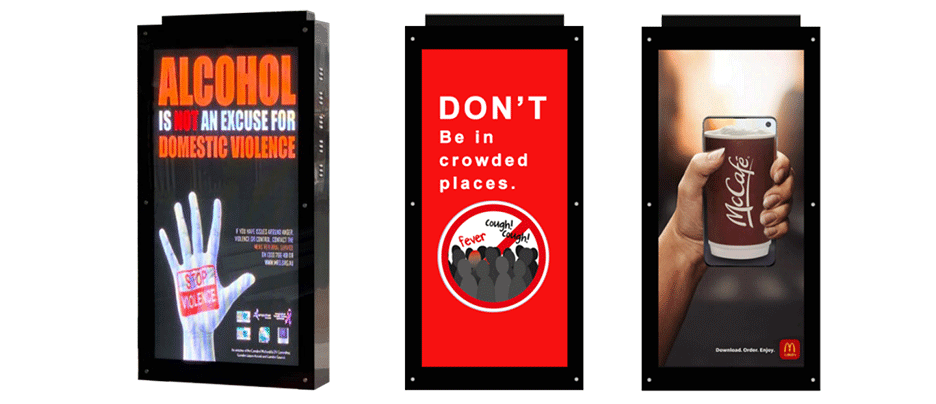 LED Bus Shelter Screen has outstanding performance of heat dissipation and waterproof effect make it an all-weather withstanding outdoor smart device that integrates Internet, Internet of Things, and remote interaction function into one.

Waterproof outdoor application
The frame is waterprood design. On the top, there is a rainfall protection plate. It reduces about 90% of the rainfall leakage that come from the top connection.
High Brightness – Sunlight viewable
Brightness up to 7000CD/㎡, Images or videos are clearly
visible even in direct sunlight.
100% Waterproof
Don't worry about rainy weather outdoor will damage the product, or cannot use at rainy day.
The double-sided cabinet will maximize the display effect.
Projects