TL312-63 is an ideal replacement with dynamic digital contents to the traditional LCD display. With the width/height ratio of 1.75, video clips originally designed for LCD can be played on it without further adjustments.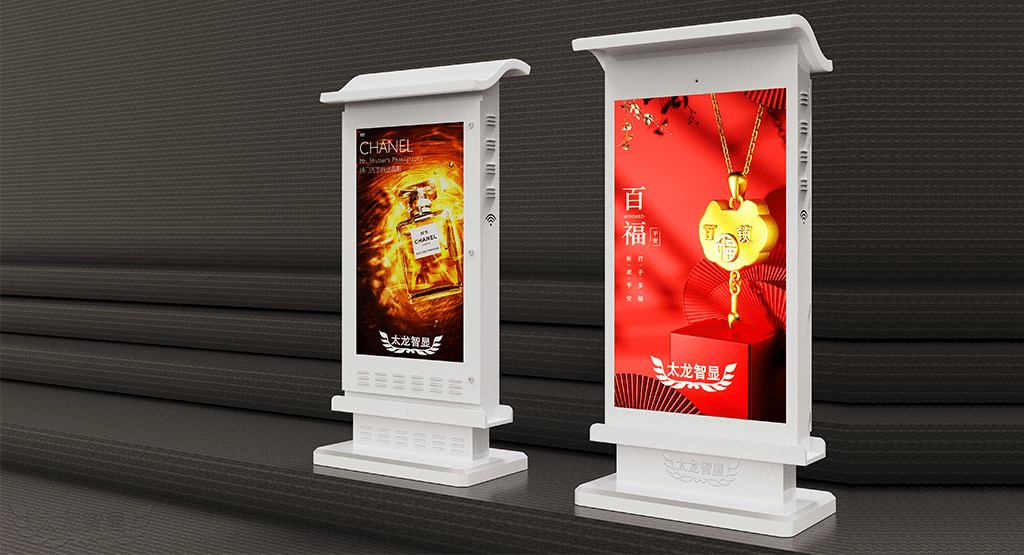 Where can I use LED Totem?
Whether you work in retail, leisure, hospitality, or are looking to breathe new life into a reception area, a digital signage screen will not only catch attention, but they also impress your target audience and show your brand in a positive light.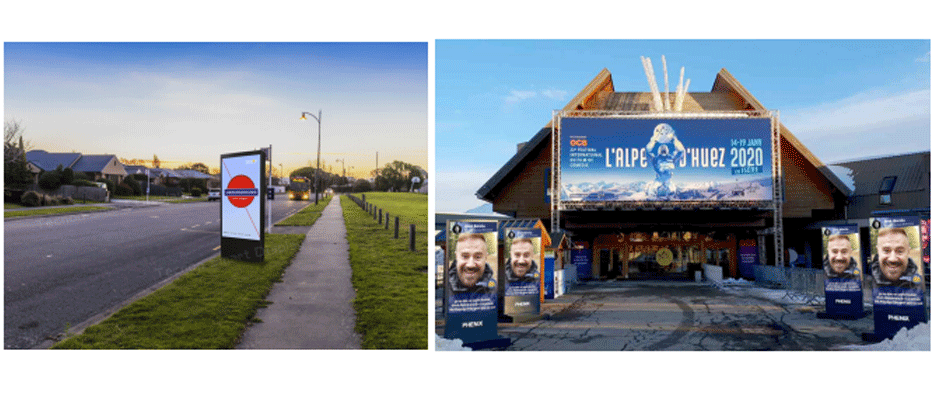 LED Totem is the ideal medium to communicate with passerby in a dynamic and flexible way.
With a cluster controller, the LED displays can be changed the videos or photos by mobile phone or computer in real-time.
LED Totem is for outdoor promotion,which is support to play video to attract customer's eyes, and can be controlled by a PC or mobile phone for a long distance. Your message will always be visible at whatever time of the day. This totem will find its place in storefront, in shops, hotels, business halls.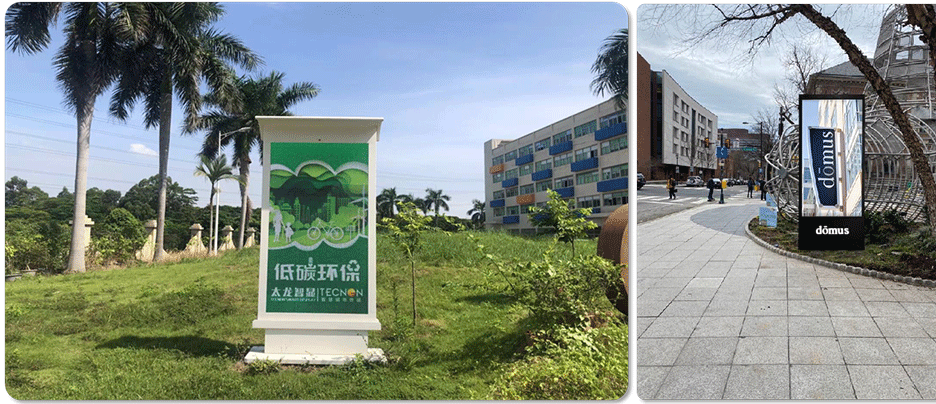 Tecnon Smart Display LED digital advertising totem is designed with HD 256 x 448 resolution LED display screen on one side and lightbox on the other. It can reduce costs for customers who need double-sided display. It provides the owners of these displays a highly effective way to reach the most viewers at the lowest cost.
High Resolution
P3.125 LED SMD screen, display area of 800 x 1400mm. The contents in the screen image have high impact even for viewers.
High Brightness
Up to 7000nits, highly visible even during the day time under the sunshine,
Intelligent Control Functions
Facial recognition, brightness adjustment, speaker, camera, WIFI, 4G module available upon request.

Double-sided Display
High brightness & High resolution
Fully networked for remote control
Waterproof design, IP65
Anti-vandalism design
Ready made product easy for installation, a turnkey solution
Unlike the LCD display with highest brightness 2500nits, this outdoor LED wall display can provide image contents in 7000nits highly visible even under direct sunshine and even from long distance.
Projects