LED Pole Screen is an ideal replacement for the traditional light pole banner.
With a cluster controller, the LED displays can be changed the videos or photos by mobile phone or computer in real-time.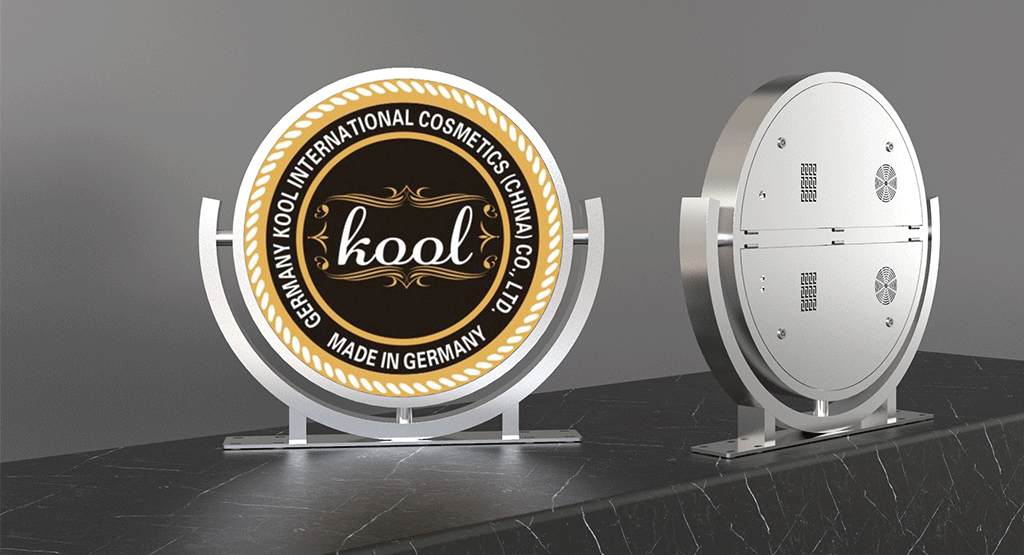 TL357-30 inch single-sided outdoor LED pole screen is specially designed for smart city lamppost installation, suitable for 2-4.5 meters of lamppost.
LED logo sign is available to be controlled by an Android App and computer software. Media file upload can be easily done by using Wi-Fi as well.
LED Pole Banner of Tecnon Smart Display can achieve centralized management, and can simultaneously control all the display through the terminal.

Power Supply
The power supply of LED Pole Screen is MEGMEET branded. CE and UL certified, 4.2V 320W, Reliable and quiet. One power supply feeds one column of 6 modules( 4.2V x 7.5A x 6module=189W. 189W/320W= 0.59). Only 60% of the capability of the power supply will be maximally used, enough redundancy.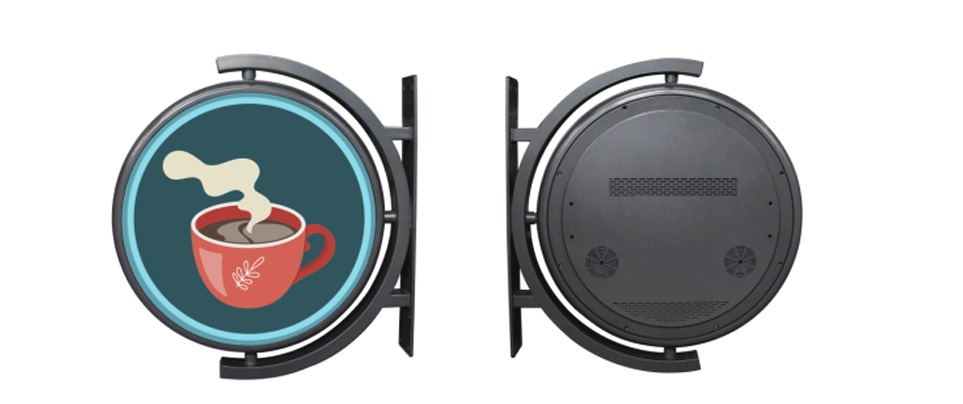 Creative Design
Round shape LED Pole Screen is a custom-shape irregular led screen requested by some special creative designs. Comparing to traditional posters, Round shape LED Pole Screen is perfect for retail digital advertising and it will make your store and logo more attractive with unique shape.
Round LED display is perfect for creative design & solution, such as retail advertising, exhibitions, stage background, DJ booth, events, bars and etc.
Creative design with double side round shape makes LED logo sign more attractive and impressive, so it is a perfect choice for outdoor advertising. The diameter of circle led sign is 750mm, which is suitable for most stores or shops. The product can be also used as an artistic decoration, clock, and date display.

High Brightness & IP65 Protection
LED pole banner is employed with high bright LED for outdoor applications. It can withstand harsh climate and environment, such as high humidity and high temperature. Street light pole led display is also anti-dust and waterproof with IP65 protection.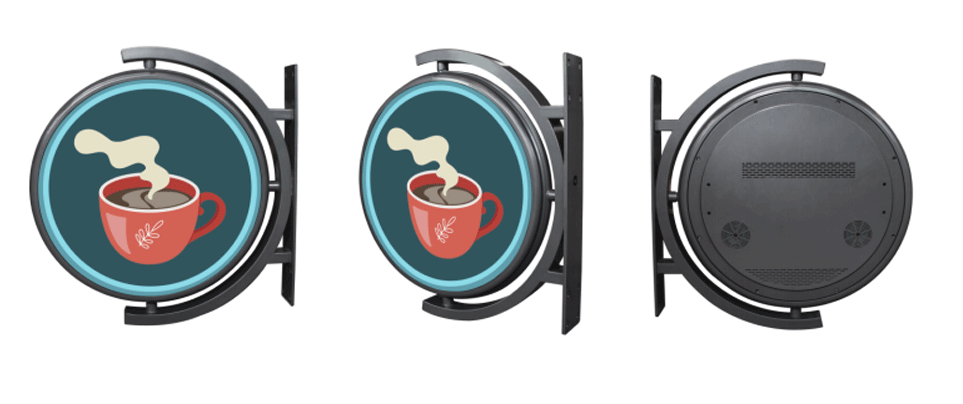 Projects