LED Pole Screen is an ideal replacement for the traditional light pole banner.
With a cluster controller, the LED displays can be changed the videos or photos by mobile phone or computer in real-time.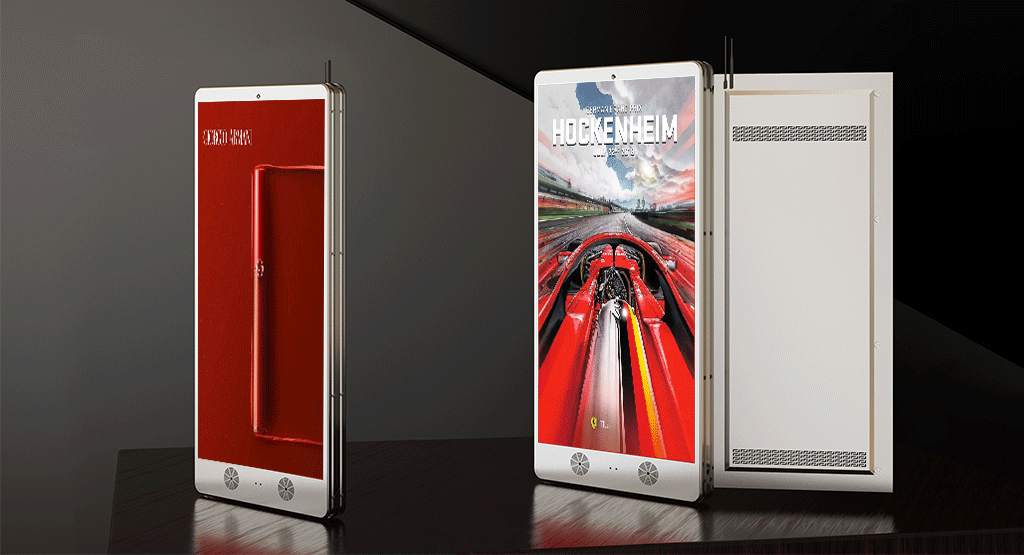 TL384-70 inch single-sided outdoor LED pole screen is specially designed for smart city lamppost installation, suitable for 9-12 meters of lamppost.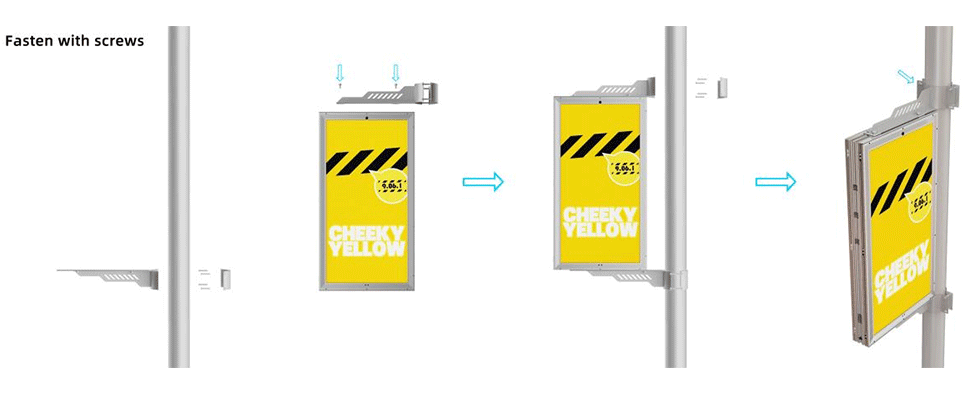 The outstanding performance of heat dissipation and waterproof effect make it an all-weather withstanding outdoor smart device that integrates Internet, Internet of Things, and remote interaction function into one.
Application Scenarios
Industrial park: to show public information, like how many parking lots are available.

Heat Dissipation
LED pole banner is to be hanged in the air. It will be under the sunshine the whole day. The temperature inside will be very high in summer. Our products can withstand temperature up to 65°C. Besides, our cabinet is a relatively sealed case, for waterproof sake. The heat will be blocked inside and cause the system to start self protection mode by stop working.
To have a system that can withstand high temperature is very important for a pole screen.
In early days, we had some screens that only worked properly at night time and in the morning. They stopped working since noon time. That's because the temperature inside was too high. Sometimes, power cables melted inside the cabinet.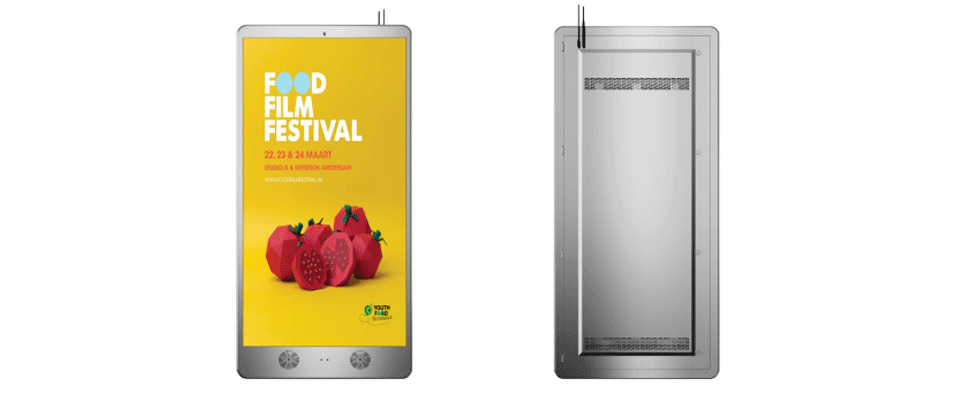 After several years efforts, we are proud to announce that our design can withstand 65°C.
We only use components that can withstand high temperature.
We only use industrial grade of capacitors and chips on sending card.

Optimal Layout of the Components
According to our experience, inside the whole cabinet, the bottom is the coolest area. The higher position, the higher temperature. Therefore, we place the power supplies which is sensitive to the temperature on the bottom. Then the control system. In this way, the power supplies will always work at the coolest area.
We use 4 intelligent fans to ensure enough redundancies. Once some of them are broken, the rest can be still strong to drive the heat out of the cabinet.
All the cables are fixed in straight ways. In this way, airflow will move freely. If the cables are in a mess, airflow will be stuck somewhere, and the dust they carry will fall and accumulate on components like power supply or control card. And eventually it will cause problem to the screen.So we take measures to deal with it.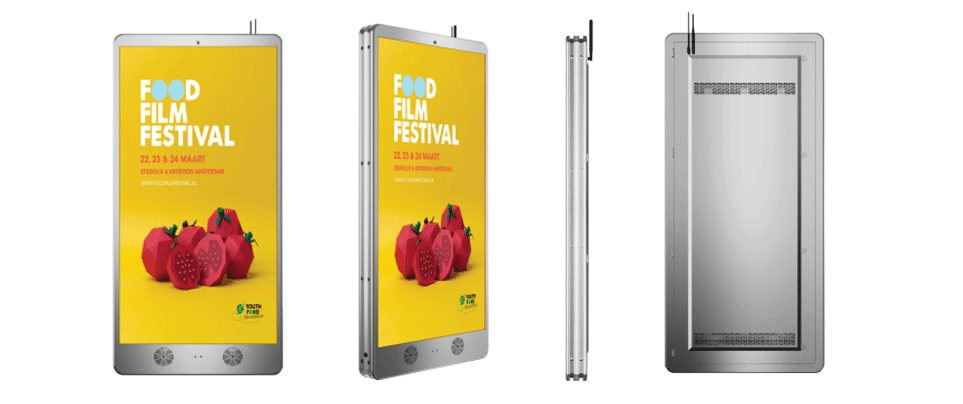 Projects