LED Pole Screen is an ideal replacement for the traditional light pole banner.
With a cluster controller, the LED displays can be changed the videos or photos by mobile phone or computer in real-time.
This is double sided so passersby from both sides can see the contents.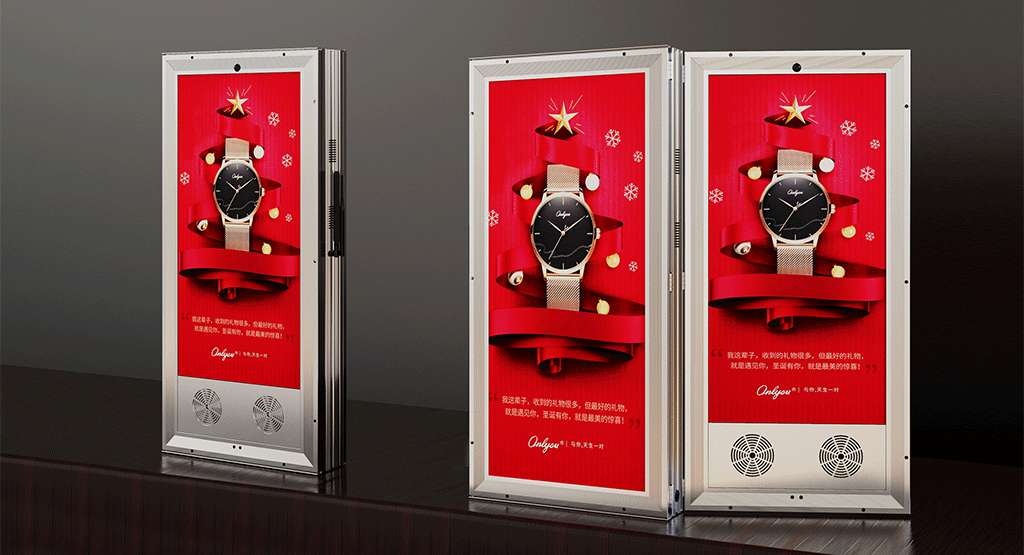 TL256-35 inch double-sided outdoor LED pole screen is specially designed for smart city lamppost installation, suitable for 2-4.5 meters of lamppost.
Ultra-light and ultra-thin cabinet design, easy to install, easy to maintain.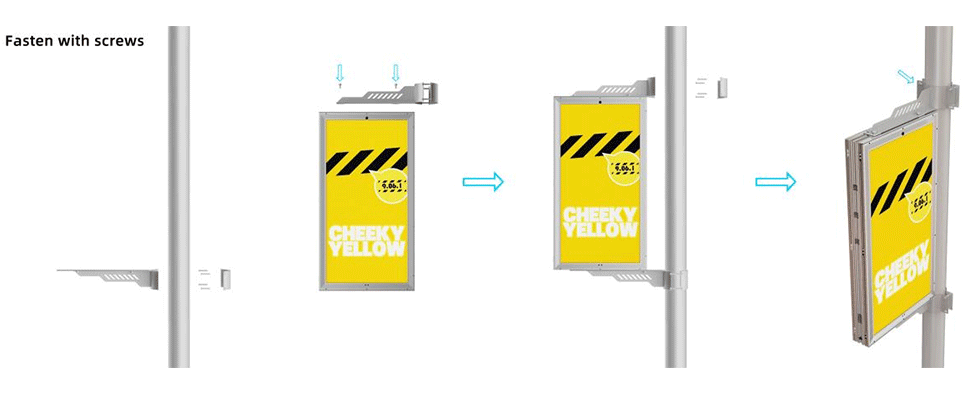 The protection rate of LED pole banner reaches IP65, the brightness is more than 6000nits, and LED Digital Signage is suitable for the permanent outdoor installation.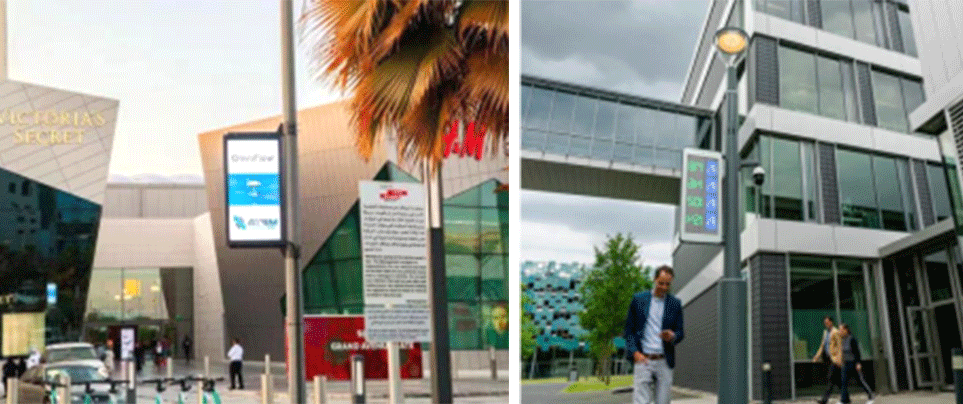 Design a suitable way
To provide a best solutions of installation way to our customer, Tecnon Smart Display need to know the sitatuation on the installation site as much as possible. Tecnon Smart Display need to be informed the installation method before designning the product. Tecnon Smart Display need to know the pole diameter(round pole or squre pole), which side to open the door and which side for wiring.
Tecnon Smart Display also need to know normally what is the normal wind force at local area as we need to determine the bracket strength.
When all these questions are answered, Tecnon Smart Display will be able to design a perfect installtion way for every single project.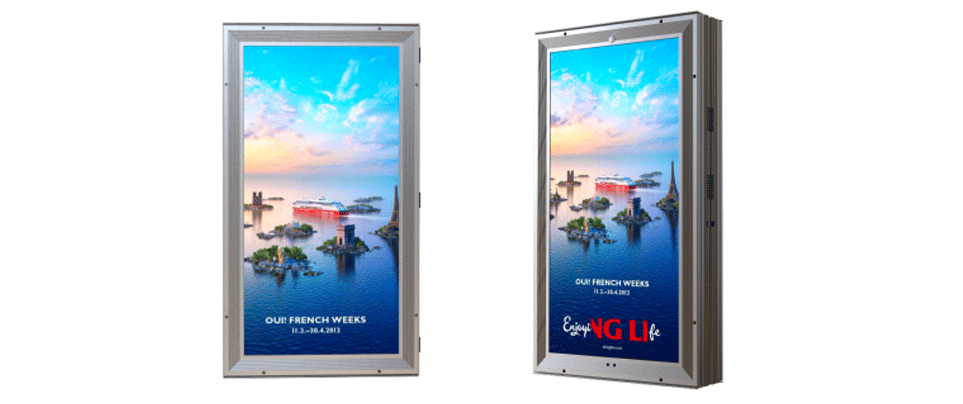 Waterproof test and Vibration test
Tecnon Smart Display has set up own testing lab for waterproof and vibration test.
Tecnon Smart Display will select sample from each batch of goods to test.
Tecnon Smart Display will simulate the real situation and test if product can survive under the worst situations.
Only test passed items will be allowed to delivered to customers.
LED pole banner can automatically adjust the screen brightness according to the ambient light, neither too bright to produce light pollution, nor because the brightness is too low to affect the advertising effect.

Heat Dissipation
This pole screen is to be hanged in the air. It will be under the sunshine the whole day. The temperature inside will be very high in summer time. Our products can withstand temperature up to 80°C. Besides, our cabinet is a relatively sealed case, for waterproof sake. The heat will be blocked inside and cause the system to start self protection mode by stop working.
To have a system that can withstand high temperature is very important for a pole screen.
In early days, we had some screens that only worked properly at night time and in the morning. They stopped working since noon time. That's because the temperature inside was too high. Sometimes, power cables melted inside the cabinet.
After several years efforts, we are proud to announce that our design can withstand 80°C.
We only use components that can withstand high temperature.
We only use industrial grade of capacitors and chips on sending card.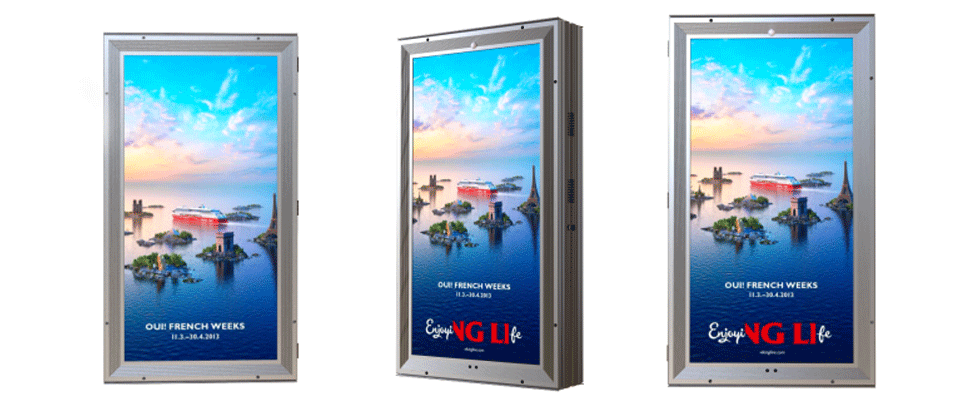 Projects