TL25-102 Inch Totem is the ideal medium to communicate with passerby in a dynamic and flexible way.
With a cluster controller, the LED displays can be changed the videos or photos by mobile phone or computer in real-time.
·With these videos or photos, you can see this item is very suitable to work at night time. You can see the contents clearly at the dark from long distance.
·You can also manage the contents easily at the office no matter how the weather is outside.
·You can rent the Totem to your partner for advertising or to the government for emergency issues.
·The screens are very impressive. Espcially when many uints are changing the contents at the same time. Passengers will love them.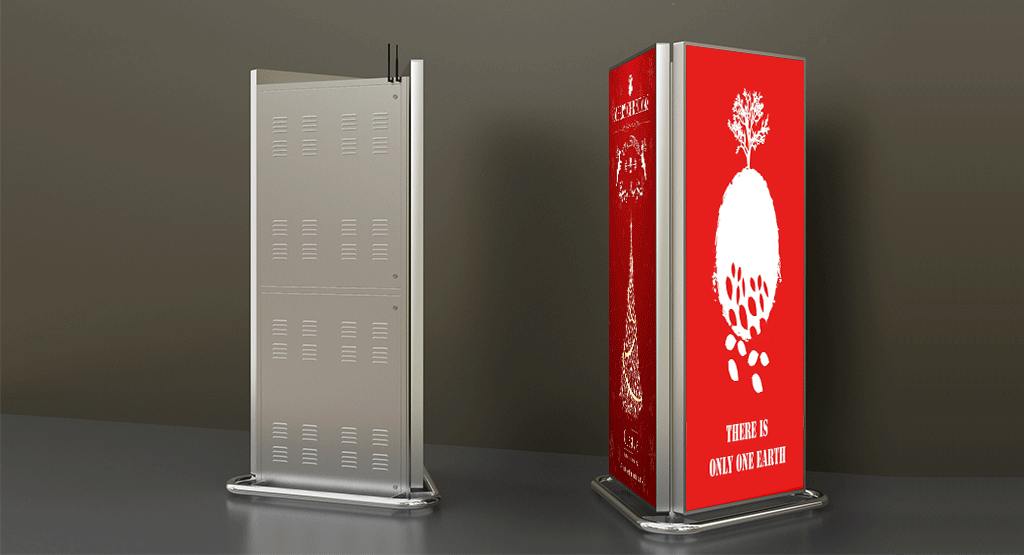 Excellent Outdoor Display
LED Totem for High Speed Rail Station uses 102'' display based on high resolution LED module. This high brightness 7000 CD/㎡ screen has a full HD 384 x 960 dots resolution and 14bits grey scale to help passengers to see the ride information clearly .
When the passengers are watching the images from say 20-50m away in a car, the viewing effect will be excellent.
Solutions to withstand the high temperature of 80 degrees
1. Power supply, sending card, receiving card, cables, etc, are customized to be working at temperatures of nearly 80 degrees. Otherwise, the system will crash when at noon time, or not work properly.
2. Use industrial grade capacitors. This capacitor is small in size, large in capacity, heat-resistant and moisture-proof, and has good stability.
3. Use more power supplies to ensure each one works at the most efficient mode, less heat generated.
4. Place sending cards, receiving cards, power supplies, and fans in proper postions seperately for the best heat dissipattion effect.
5. Metal heat conduction. Large air inlets and outlets for better heat dissipation effect.
6. Fix internal wirings in straight way, for better internal air convection.
7. Double the quantity of fans. Fans help dissipate heat.
One of the advantages of the TL25-102 is that it can withstand high temperature up to 80℃ during working. The reasons are as follows:
①Less heat emission:
1. Big chip LED module
2. 1G memory storage in sending card
3. CE& ULCertified Power supply (70%)
②Choose components that can work at high temperature
③Heat dissipation efficiency:
1. Opimal layout of power supply and control system
2. Double quantity of fans and power supplier
3. Large ventilations holes
4. Cable and wires in straight way
Another advantages of the TL25-102 is that it can withstand low temperature -40℃ during working. The reasons are as follows:
①Silicon rubber wire:This material still does not affect its physical properties at low temperatures
②Power supply:The quality of our power supply is the competitive, even in the face of low temperatures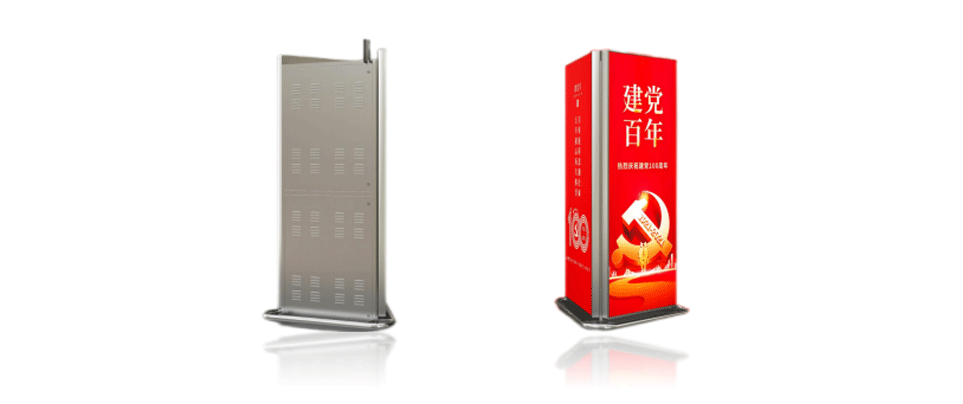 Projects: