TL192-106 LED Totem is the ideal medium to communicate with passerby in a dynamic and flexible way.
• With a cluster controller, the LED displays can be changed the videos or photos by mobile phone or computer in real-time.
• Ideal replacement for static citylight poster as street furniture thanks to its unrivalled performance of lighting effect resulted from dynamic contents and remote intelligent cluster control.
• Higher in brightness level and larger in size, this series of floor standing totems is also replacing LCD version at outdoor application and widely installed at the entrance of supermarket, shopping mall, restaurant, and bus stop. 102", 106" and 114" version are among the most best sellers in our portfolio.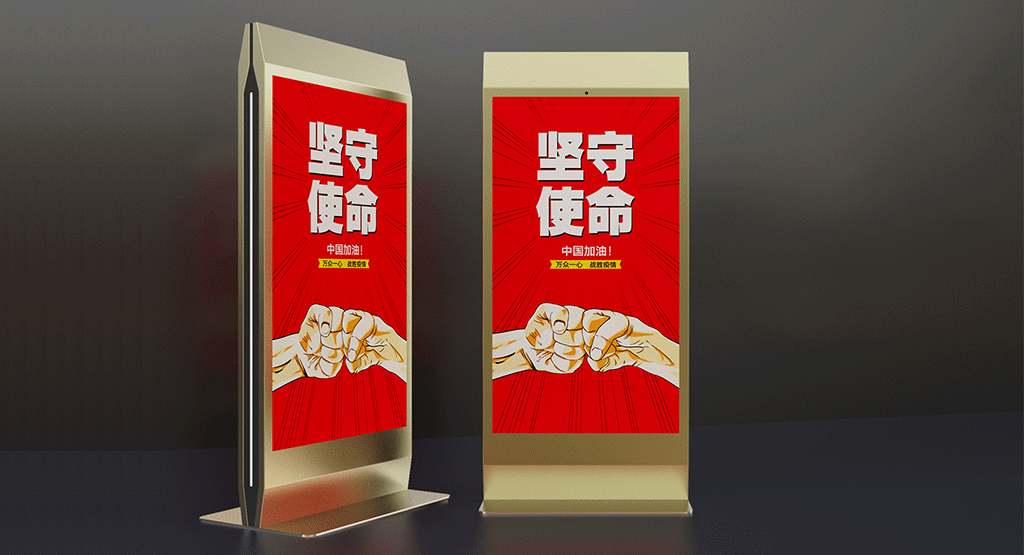 TL192-106 is an ideal replacement with dynamic digital contents to the traditional LCD display.
① The disadvantages of traditional LCD:If a screen beyond 103 inches is needed, individual LCD screens needs to be put together to comprise a video wall. Unfortunately, the bezels will cause the image to be divided into rectangles that disturb the content of the screen and ruins the message displayed.
Advantages of LED over traditional LCD: An LED screen can be built to fit virtually any format and size needed, with one seamless surface as a result. LED screens do not suffer from uneven brightness and color reproduction as they by nature has a much higher uniformity than LCD. The result is a very uniform screen where content is shown clearly without degradation at any position on the screen
② Compared with LCD displays, LED displays have more advantages in terms of brightness, power consumption, viewing angle and refresh rate. The power consumption ratio of LED to LCD is about 1:10, and the higher refresh rate makes LED have better performance in video, providing a wide viewing angle of 160°, and can display various text, numbers, and color images. And animation information, it can also play color video signals such as TV, video, VCD, DVD, etc., and multiple display screens can also be broadcast online. The reaction speed of a single element of the organic LED display is 1000 times that of the LCD liquid crystal display, and it can also be looked after under strong light, and it can adapt to the low temperature of minus 40 degrees. Using LED technology, it is possible to manufacture displays that are thinner, brighter, and clearer than LCD, which have broad application prospects.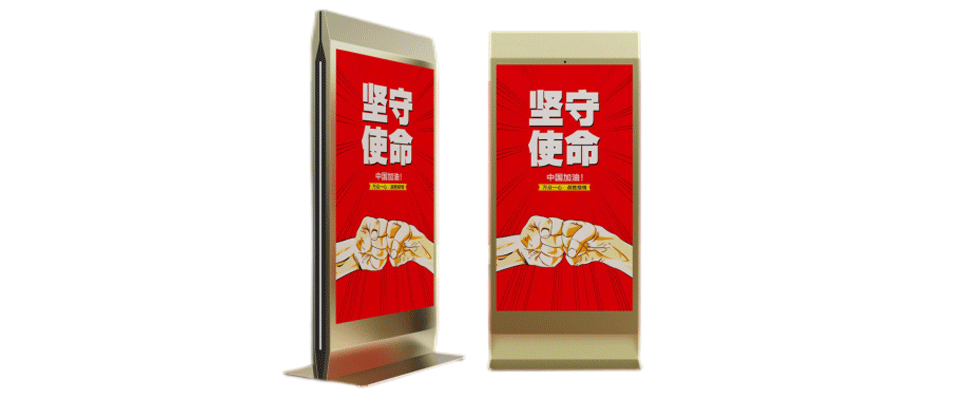 LED Totem for high-speed rail station has a great application for information, user guides, maps, and advertising.
The flexibility of LED means that content can be updated easily, and the stable signal works for high-speed rail station with high traffic.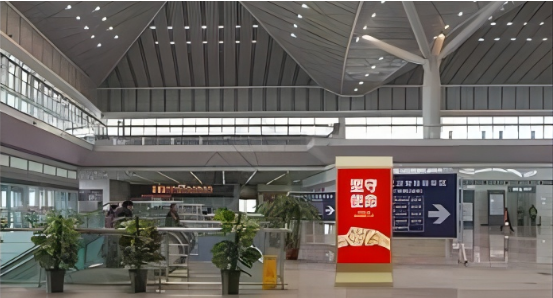 Intelligent control system
With this Novastar T3 control system, the screen can be connected via 3G/4G, WIFI, Ethernet cable or fiber. Ethernet is preferable for distance of over 30m. For distance of over 100m, please use fiber for more stable signal transmission. 4G module is available upon request.
People can connect and operate the display via smart mobile phone, tablet, laptop, or computer, as long as the display is connected to the Internet. You can sit in the office and manage all the contents and play list.

Projects: