TL256-123 LED Totem is the ideal medium to communicate with passerby in a dynamic and flexible way.
Application scenarios–Specially designed for applications like transportation hub, traffic intersection, crossover, park and unban community. With a large display area of 6m², these totems provide impactful viewing effect to passengers and commuters at a daily base thanks to P2.56 and P3.84 pixel pitches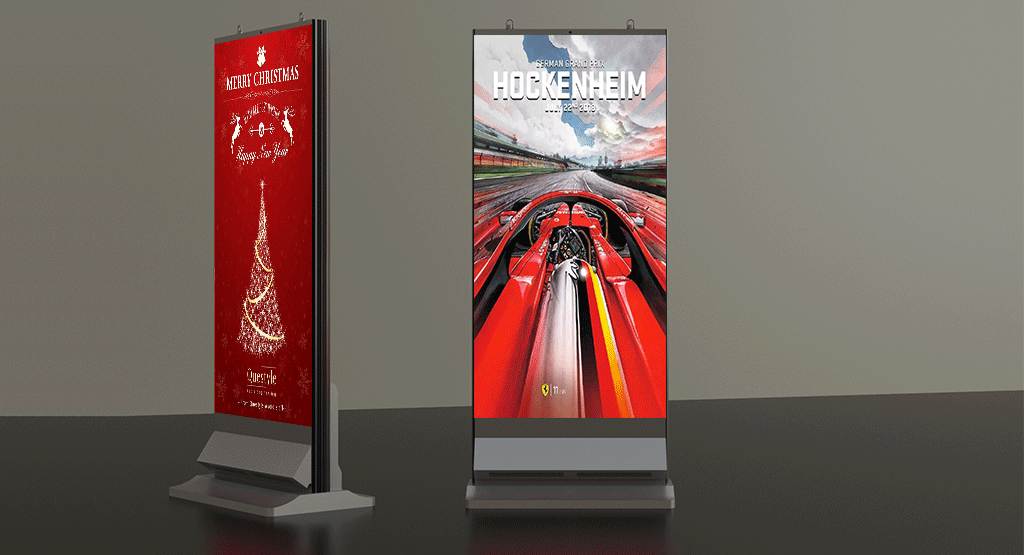 Excellent Outdoor Display
LED Totem uses 123″ display based on high resolution LED module. This high brightness 7000 CD/㎡ screen has a full HD 546 x 1093 resolution and 14bits grey scale to help your images stand out and delivers clear crisp images.
When the passengers are watching the images from say 20-50m away in a car, the viewing effect will be excellent .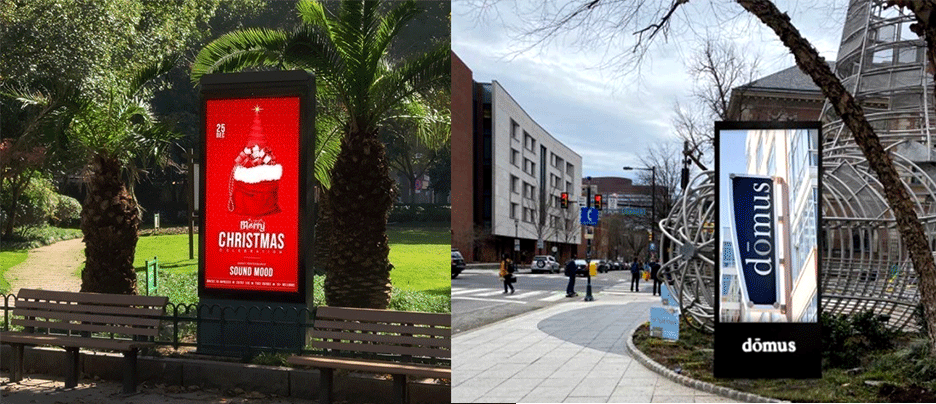 Advantages of the TL256-123 Totem
• Cluster control service, available for operator to manage the simultaneous broadcasting contents in LED Screen from a varietly of locations through the Internet, while sitting in the control room
• High brightness, up to 7000nits, highly visible even during the day time under the sunshine
• Ready made product easy for installation, a turnkey solution
• Able to withstand strong typhoon up to category 10 or 11
• High resolution, with P2.56 LED SMD screen on both sides
• Aluminum frame, rust proof, waterproof
• Energy-saving, low power consumption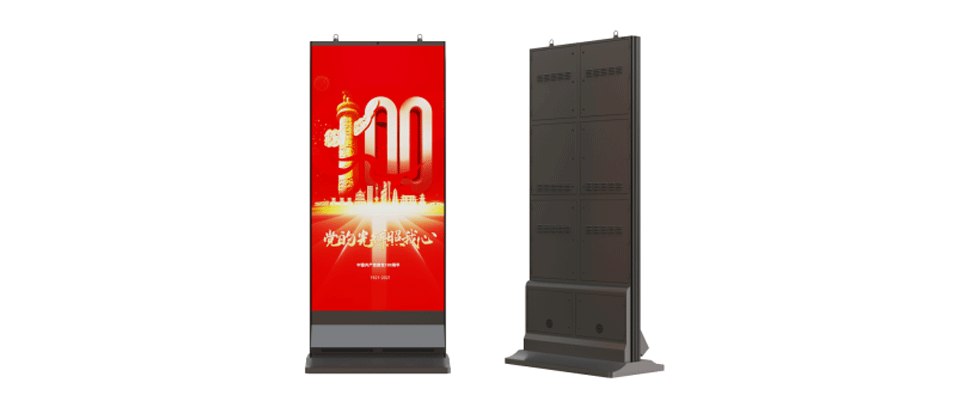 Tecnon Smart Display LED Totem is designed to withstand high temperature of up to 65℃.
The reasons for this outstanding feature are due to the following factors:
Less heat generated from parts and components. Most importantly, we use larger chip of LED SMD to reach a higher brightness of 7000nits at lower current with less heat. Abundant power suppliers and receiving cards to work at high efficiency.
Only components that can work under high temperature are used.
Optimal layout of power supply and control system, more fans and large ventilation holes to push the heat out of the cabinet more efficiently.

Projects: