TL555-103 is designed as gas station price screen and for outdoor street/community advertising. A powerful and dynamic communication way with drivers and passengers.
Mounted high in the air, it's of large size and heavy. Taking security and safety into consideration, we customize a sturdy galvanized steel bracket and specially made pole for every screen, to make sure it's safe enough for outdoor use.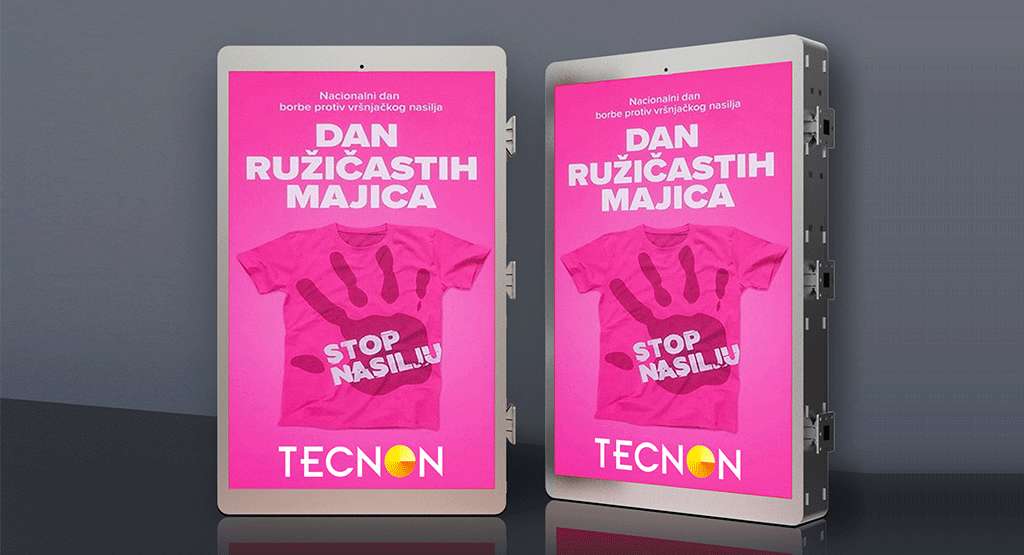 4H and 1W enable it to provide high quality texts, graphics, pictures, videos, and bring excellent effect for advertising.
1. High brightness: With superior luminance up to 7000nits, this street light pole LED display is highly visible even during the day time under the sunshine.
2. High resolution: With P5.556 LED SMD large screen on both sides, our digital sign presents clear pictures even seen from long distance, perfect for DOOH advertisements.
3. High contrast ratio: With high-contrast color more vivid images, our pole LED display creates a powerful visual impacts on the drivers and pedestrians, making your ads on the screen impressive and memorable enough.
4. High refresh rate: Up to 3840Hz, the smart digital display provides more steady images than the most products with 1920Hz, with no ripple and black screen for photographing.
5. Wide viewing angle: The viewing angle 0-160° for both horizontal and vertical, enables it still looks clear and natural from most of the viewing directions.
Galvanized Steel
Double-sided LED Pole Screen
1. Smart light sensor, energy-saving; Plug and play
2. High resolution, makes the displayed images so impressive for viewers even from long distance
3. High brightness, up to 7000nits, highly visible even during the day time under the sunshine
4. Live updated fuel price, saving tremendous labour of manually price changing
5. Efficient heat dissipation, IP65 waterproof design, professional for outdoor use

Installation: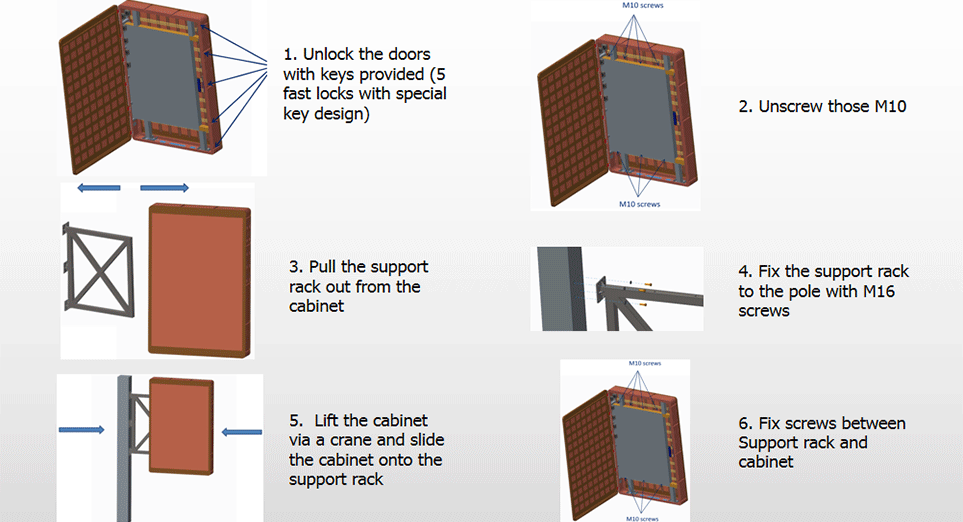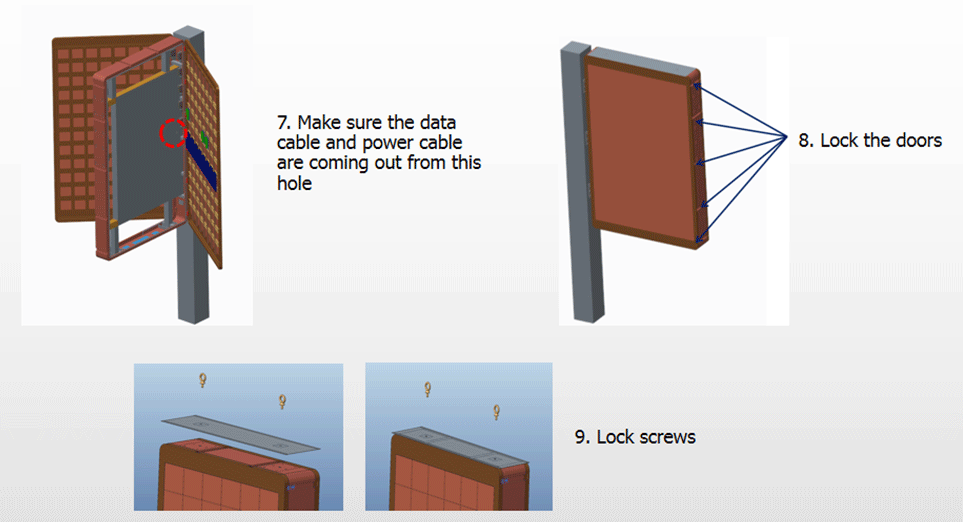 LED gas station price screenis an ideal replacement for the traditional gas price pole banner.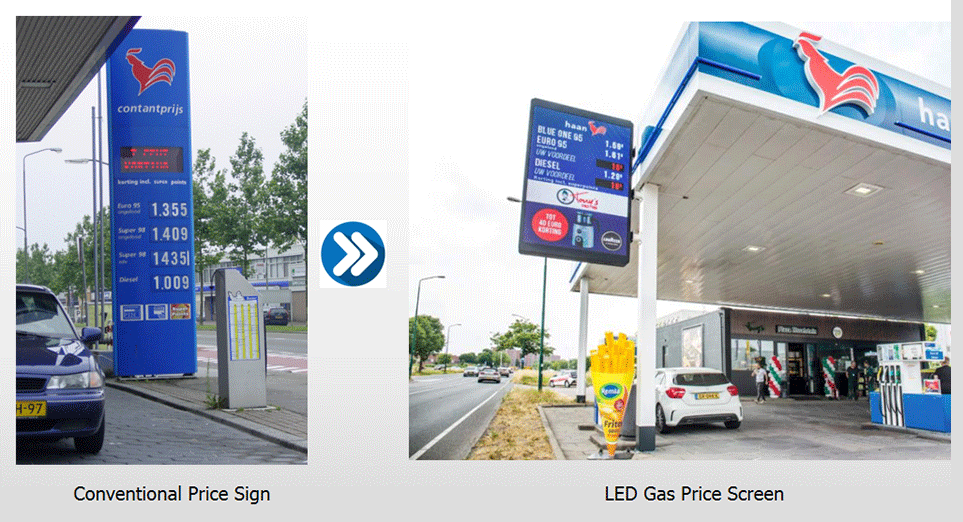 Application: Suitable for outdoor applications such as gas station, roadside, community, car dealership, parking lot, airport, school, park, scenic area, etc. Cluster intelligent remote control allows your staff to manage the display play programs for all the screens easily while just sitting in the office and enjoying a cup of coffee, no need to travel to the site to change the painting contents one by one any more. Gas station oil price can be easily updated.