TL384-85 inch triple-sided smart mounted LED screen is specially designed for outdoor street advertising and way-finding purposes. A powerful and dynamic communication way with drivers and passengers.
Mounted high in the air, it's in secure structure and heavy. We customize a sturdy galvanized steel bracket and specially made pole for every screen, to make sure it's safe enough for outdoor use.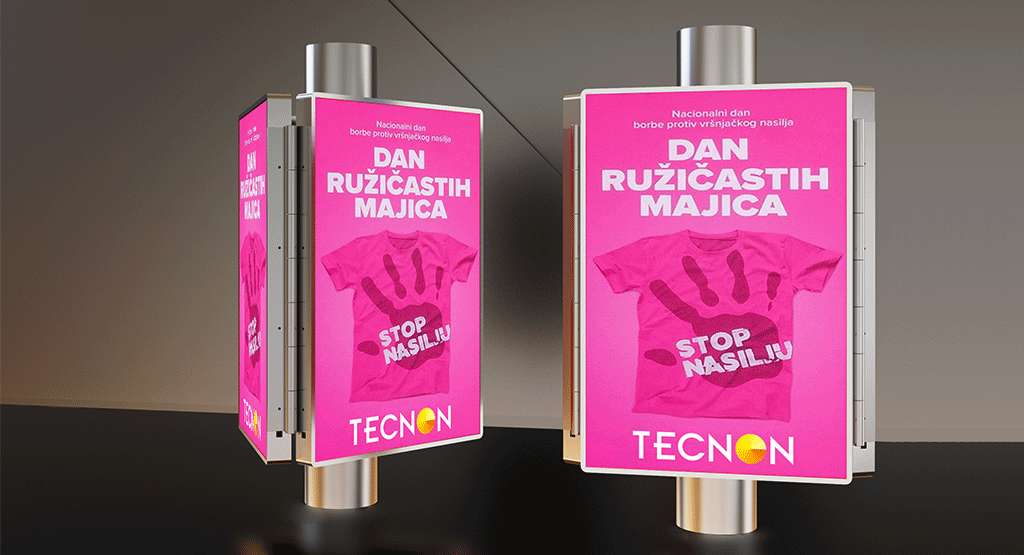 Features:

1. High brightness, high resolution, high contrast ratio, high refresh rate and 3 sides displays wide viewing angle, enable it to provide high quality images and videos, highly visible under the sunshine and from long distance, bringing impressive images and thus excellent effect for advertising.
2. Efficient heat dissipation:
• Use more power supplies to ensure each one works at the most efficient mode, less heat generated.
• Place sending cards, receiving cards, power supplies, and fans in proper positions separately for the best heat dissipation effect.
• Fix internal wirings in straight way, for better internal air convection.
• Large air inlets and outlets for better heat dissipation effect.
• Double the quantity of fans.
3. IP65 waterproof design: IP65 Protection grade plus water protection plate on the top of cabinet, professional for outdoor use. We test every display before shipment by Flushing the display screen and box directly with high-pressure water gun for minutes.
4. Remote update, cluster management, more convenient and efficient than the conventional pole banner: Our LED digital signage display supports asynchronous system , 3G/4G/WIFI control on your mobile phone/ tablet /computer, you can change the videos displayed on the screens anywhere anytime without any distance and time limitation.
Also cluster control service makes it available for operator to manage the simultaneous broadcasting contents in LED Signs from a variety of locations through the Internet, while sitting in the control room. No need to stay on the spot and change the displayed contents manually one by one with the traditional banner, doesn't incur any labor costs or additional installation costs.
Installation:
1. Screw the three brackets to the pole at the same time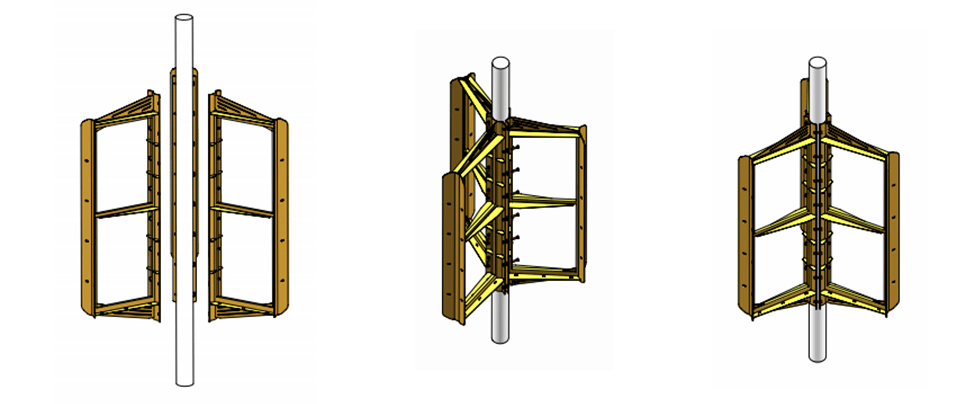 2. Screw the three screens separately to the brackets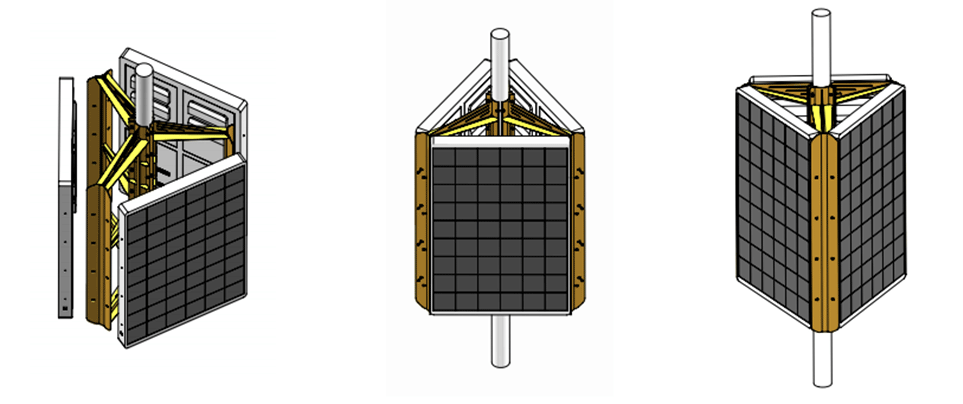 3. Warm notice: The acrylic decorated edges are available to hide the screws
LED Pole Screen is an ideal replacement for the traditional light pole banner for street pole ads.

Application: Suitable for outdoor applications such as roadside, community, gas station, car dealership, parking lot, airport, school, park, scenic area, etc.
This triple-sided street light pole LED display can share fast and latest data or information on a real-time basis, such as commercial ads like the newest products in your shops, vital information in the roadside or community like weather reports, traffic guides, critical governmental notices and advice.