TL384-85 single-sided smart mounted LED screen with light box is specially designed for outdoor street advertising and way-finding purposes. A powerful and dynamic communication way with drivers and passengers.
Mounted high in the air, it's in secure structure and heavy. We customize a sturdy galvanized steel bracket and specially made pole for every screen, to make sure it's safe enough for outdoor use.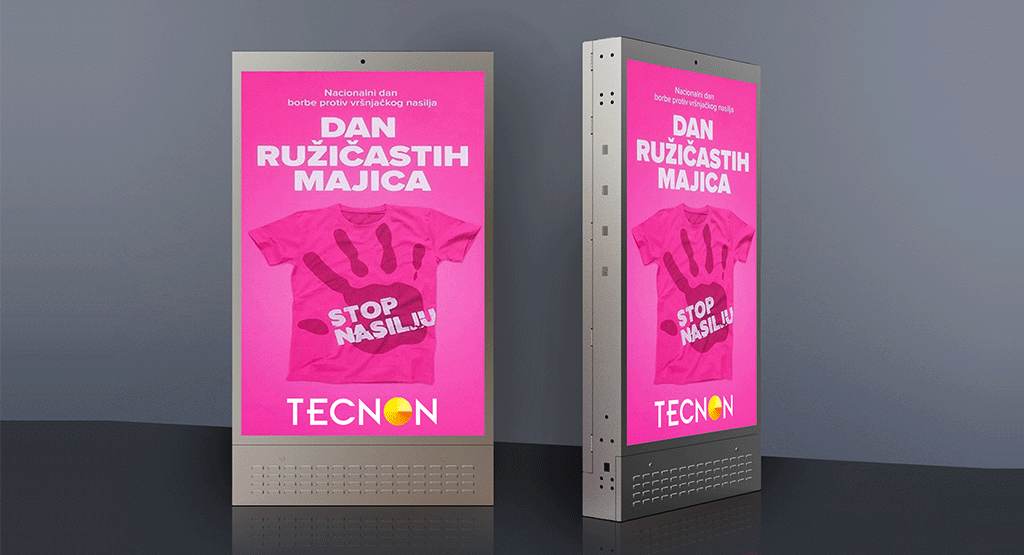 LED Pole Screen is an ideal replacement for the traditional light pole banner.
Features:

1. High brightness, high resolution, high contrast ratio, high refresh rate and wide viewing angle, enable it to provide high quality images and videos, highly visible under the sunshine and from long distance, bringing impressive images and thus excellent effect for advertising.
2. Smart light sensor & energy-saving: Designed with intelligent light sensor, this digital out of home device can adjust its brightness automatically. The display brightness will rise up in the morning and decrease as the ambient light dims at night, no need to worry about the light pollution, which also makes much less electricity consumption and reduces your power cost, more energy efficient and money saving. In the meanwhile, energy saving means much less heat generated from the LED itself, and as a result more reliable stability.
3. Easy to install: With all the configurations pre-set before shipment, our customers just need to set up the bracket and install the display, real plug and play, a turnkey solution convenient and friendly to use.
4. Efficient heat dissipation, anti-UV cabinet and IP65 protection grade makes this LED pole display professional for outdoor use.
5. Remote update, Cluster Management, more convenient and efficient than the conventional pole banner: Our LED display supports asynchronous system , 3G/4G/WIFI control on your mobile phone/ tablet /computer, you can change the videos displayed on the screens anywhere anytime without any distance and time limitation.
LED Pole Screen is an ideal replacement for the traditional light pole banner for street pole ads.

Also cluster control service makes it available for operator to manage the simultaneous broadcasting contents in LED Signs from a variety of locations through the Internet, while sitting in the control room. No need to stay on the spot and change the displayed contents manually one by one with the traditional banner, doesn't incur any labor costs or additional installation costs.
Application: Suitable for outdoor applications such as gas station, roadside, community, car dealership, parking lot, airport, school, park, scenic area, etc. Cluster intelligent remote control allows your staff to manage the display play programs for all the screens easily while just sitting in the office and enjoying a cup of coffee. No need to travel to the site to change the painting contents one by one any more.