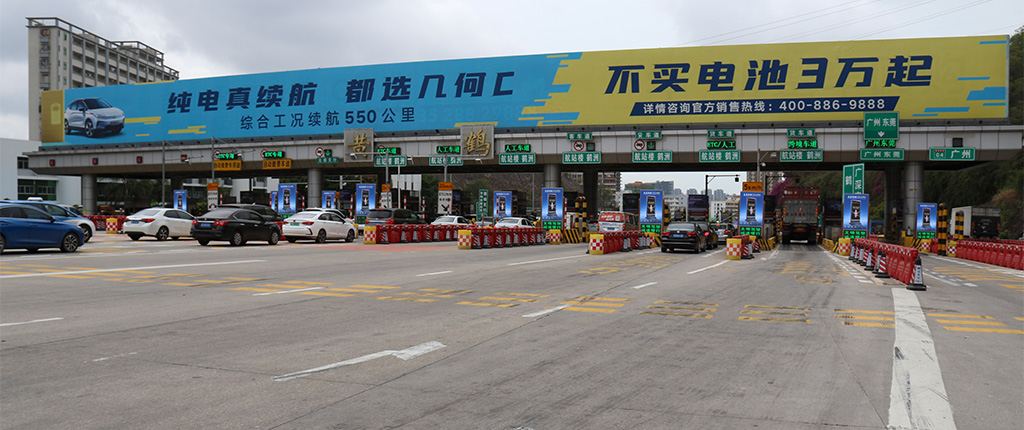 The Huanghe toll station is the traffic artery to Guangzhou, Zhongshan, Fuyong, Shajing, Shiyan, Longhua, Guangming and Baoan International Airport. And recently, this golden position has ushered in a transformation and upgrade. 16 sets of 1200*1800 LED totems were successfully installed and put into operation, greatly improving the quality of information transmission in this section.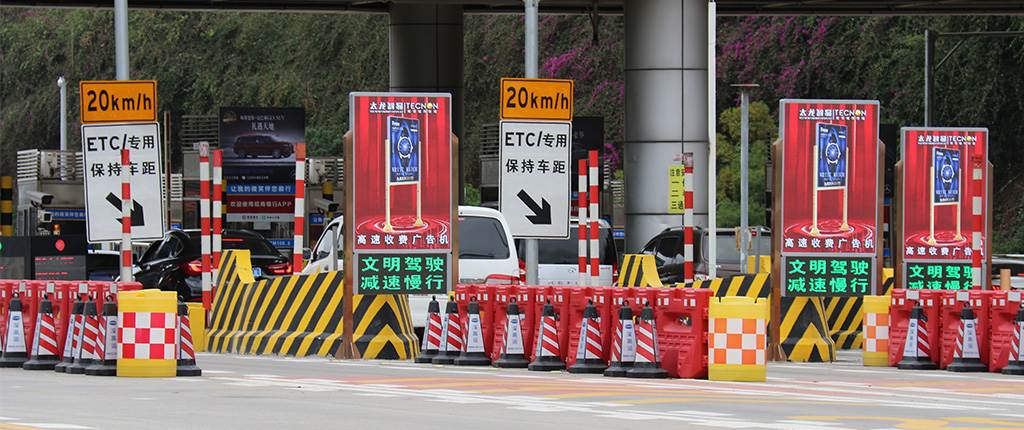 Excellent geographical location and dazzling advertising picture not only accurately attract the "car owners" crowd, but also strengthen brand awareness, enhance brand penetration.
From the traditional billboard to the gradual rise of LED advertising machine. It is not difficult to find that outdoor advertising in the display mode and operation mode has quietly changed.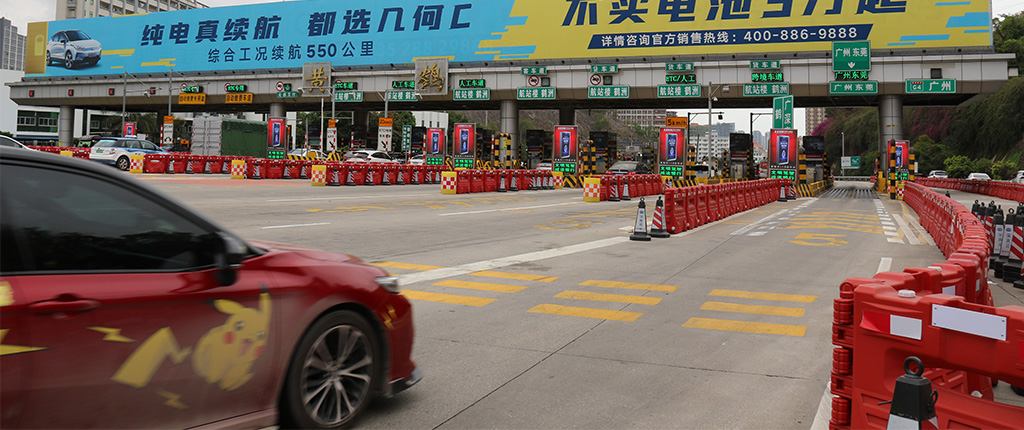 Tecnon Smart Display has brought a new breakthrough for the intelligent and convenient management and outdoor advertising operation benefits of this Toll Station which meets the current diversified display needs. And brings a greater role in building the intelligent, efficient and easy to use modernization and cultural life of Huanghe Toll Station.
It has become a big trend to upgrade the majority of high-speed toll stations taking the advertising machine as the starting point.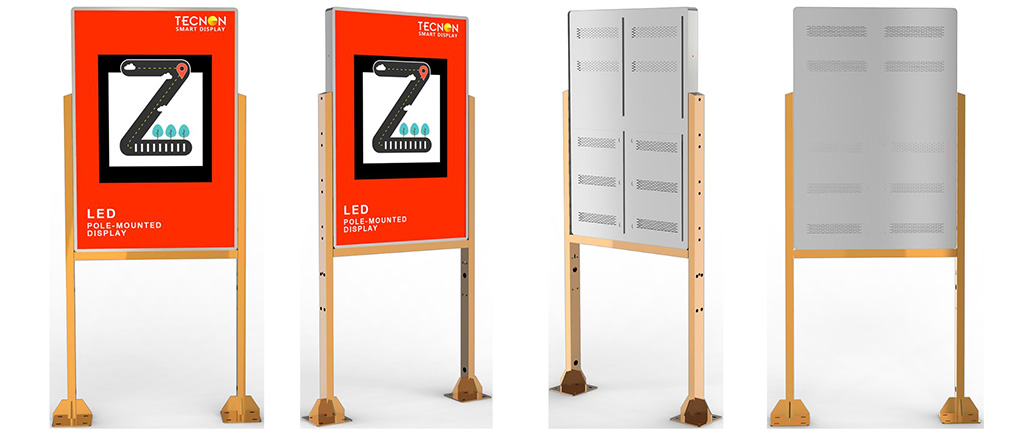 Parameters:
Pixel Pitch: 3.846 mm
Luminance Level: ≥7000 CD/m²
Display Size & Resolution: 1200mm * 1800mm 312* 468 dots
Appearance Size: 1400mm * 2810mm * 150mm
Power Consumption: 500W(Averagely)
Temperature Control System: Intelligent Air Cooling
Standard Color: Silver/Grey/Matt black/Glossy black…..
Waterproof Level: IP65