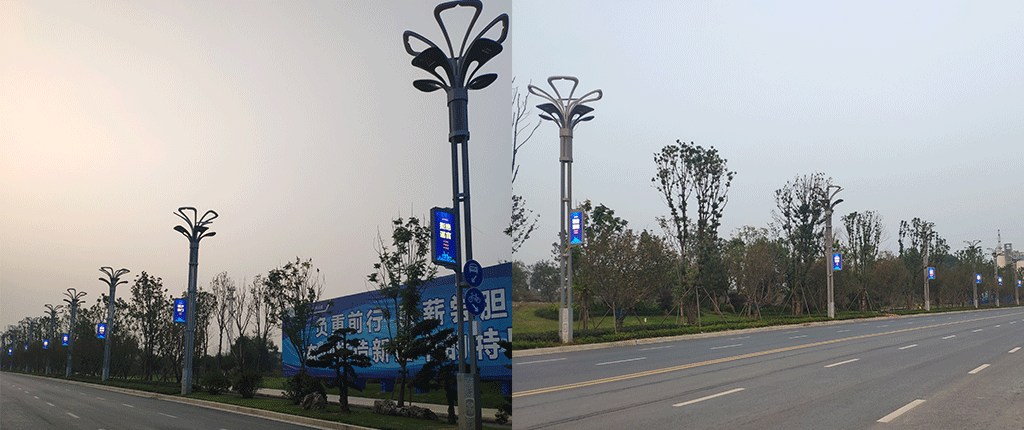 In early November 2020,146 sets of smart light poles in Ganjiang New Area were put into use to take the road on an altogether new aspect. The display size of the smart poles screen invested in this project reached 800 * 1400. This project promotes the completion of outdoor digital infrastructure upgrading in Ganjiang New Area, and opens a new mode of smart city development letting the city can welcome the arrival of digital China with a better posture and more grand etiquette.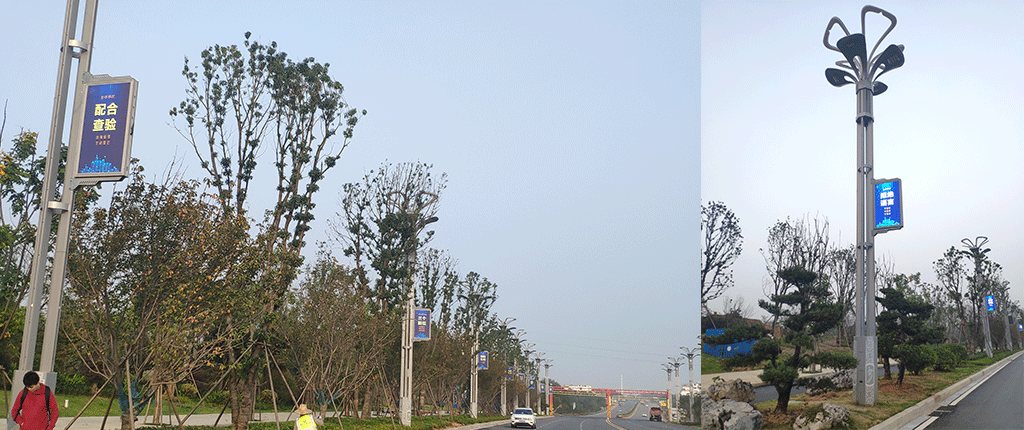 It is made of aluminum alloy frame, the frame material is relatively lighter. The product also supports a variety of colors for customers to choose Integrating the pole screen and application scenarios as far as possible.In terms of display ability, this product has a super color processing ability, presenting excellent picture effect.
Organizers agreed that Tecnon Smart Display, as a leading enterprise in pole screen industry, has always been endeavoring to do still better of quality and technology.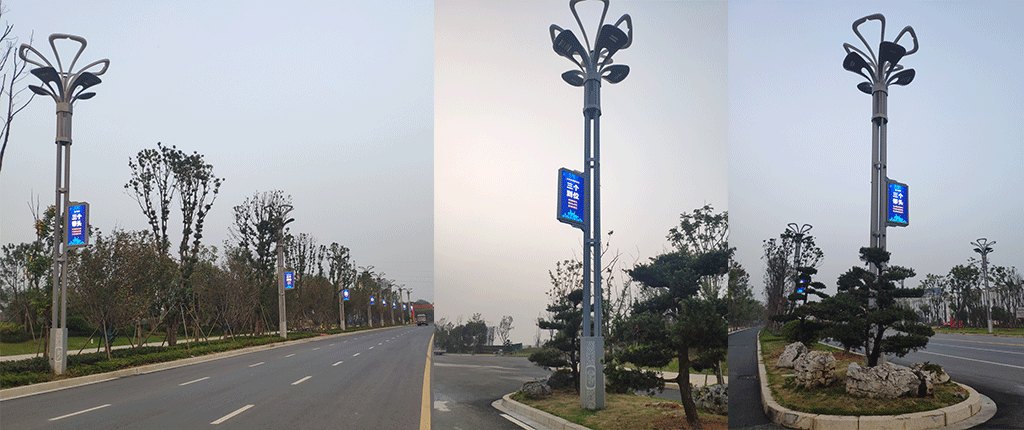 The product has short circuit protection, lightning protection and other sound safety protection system in terms of operation capacity. It has also an intelligent temperature-controlled heat dissipation system that allows the screen to run smoothly under various temperature conditions.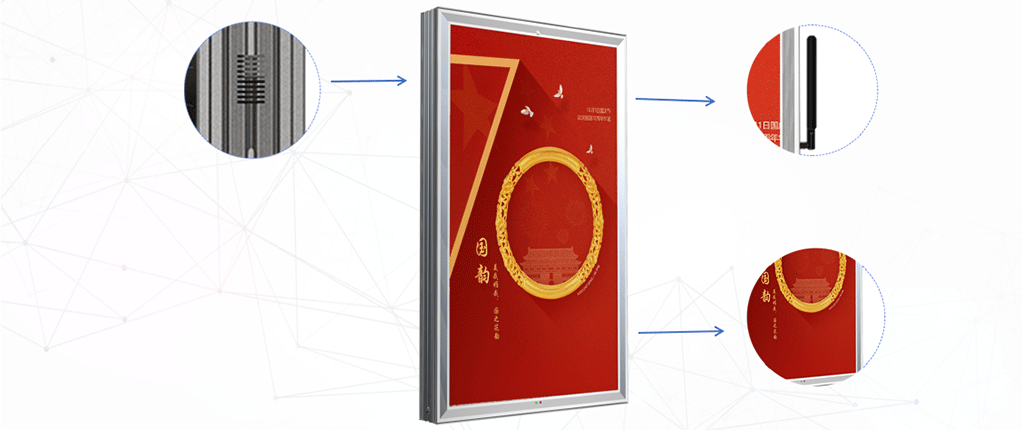 Parameters:
Power Consumption: 500W (Averagely)
Temperature Control System : Intelligent Air Cooling
Frame Material: Aluminum alloy
Input Voltage: AC110-230V 50/60Hz
Waterproof Level: IP65
Viewing Distance: >4m
Supporting Signal input type: VGA, DVI, HDMI, HD_SDI
Photoreceptor Level: 0 – 255
Standard Color : Silver/Grey/Matt black/Glossy black…..
Software Language: English
Environmental Monitoring: Temperature / Humidity / PM2.5 Optional
Certification CCC / CE / ROHS / IP65