LED totem is designed for outdoor promotions, which supports to play images, graphics, videos to attract customers' attention, and can be controlled remotely by a PC or mobile phone.
The LED floor standing totems produced by Tecnon Smart Display has higher brightness and larger size, which is an ideal replacement for the LCD version in outdoor applications.
Since 2018, Tecnon Smart Display has cooperated with Intellicast and provided 24 LED displays for E.Leclerc to meet its needs for outdoor promotions.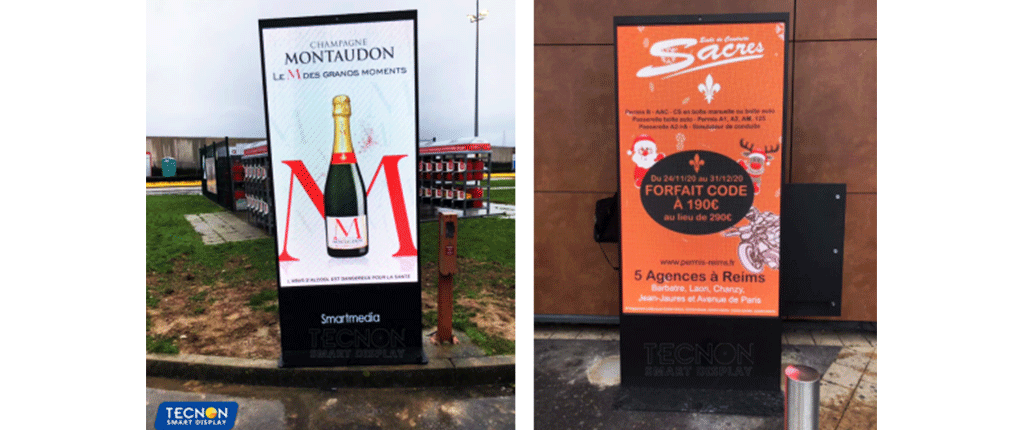 Intellicast mainly specializes in the LCD digital signages supply and imports the LED products from Tecnon Smart Display. Intellicast and his partner are the long-term solution providers of commercial display for the E.Leclerc.
E.Leclerc is a  French-speaking cooperative and chain of hypermarkets in France. Headquartered in Neuilly-sur-Seine, E.Leclerc was founded on January 1, 1948 by Édouard Leclerc. As of January 2022, E.Leclerc has a total of 721 chain stores, covering all provinces in France and overseas. It sells a wide range of products covering Food, Multimedia, Appliances, Ticketing, Travel, Home, Clothing, Beauty , Jewelery, Parapharmacy, Sports and Leisure , Automobile, Rental, ect.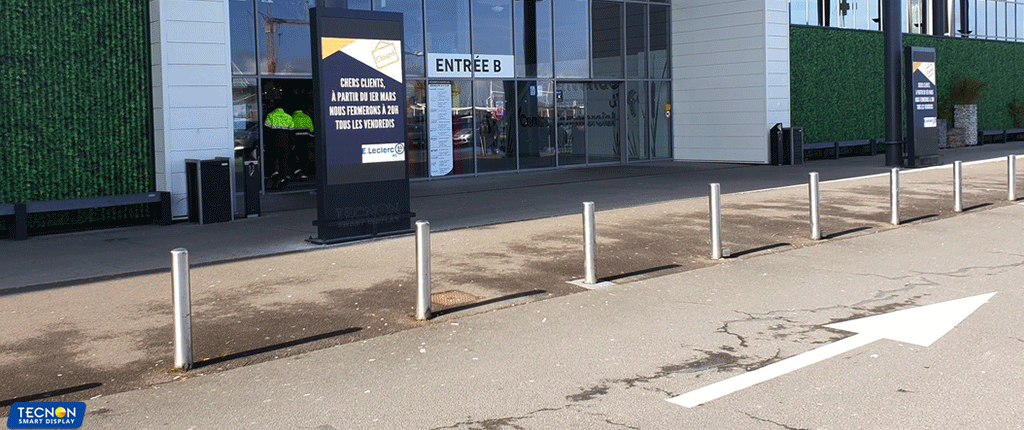 For commercial advertising and promotions, E.Leclerc obtained many LCD displays indoors. But it needed more LED display signages with high definition and high brightness installed in all his entrances. The LCD displays always can't be seen clearly when used outdoors because of their reflection and low brightness 2500nits.
E.Leclerc was very satisfied with the images quality, elegant appearance and advertising effect of those free standing kiosks. This has given the Tecnon Smart Display great courage and confidence.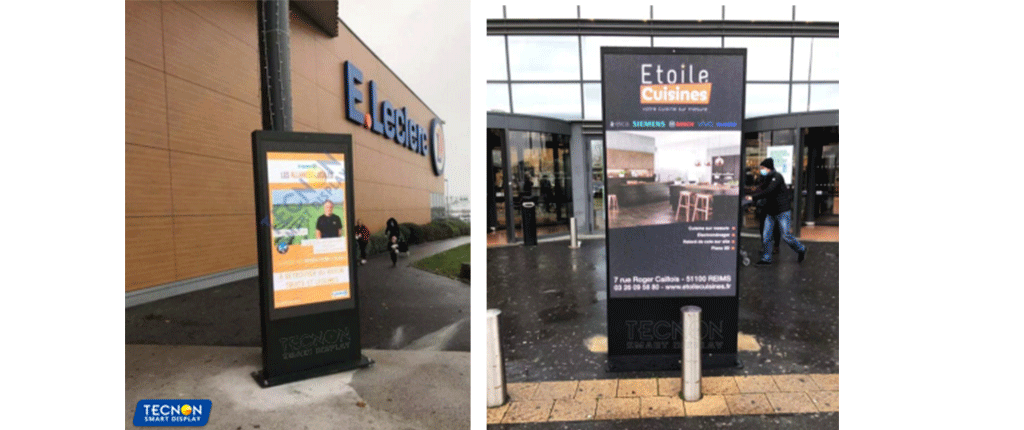 Thus, the Tecnon Smart Display is striving to make further cooperation with Intellicast. At the same time it is seeking for technological improvements and expanding their overseas markets. It is committed to providing high-end products and responsive customer service for more business partners for their mutual benefits.
More details about the outdoor LED high brightness & high resolution kiosk are as follows: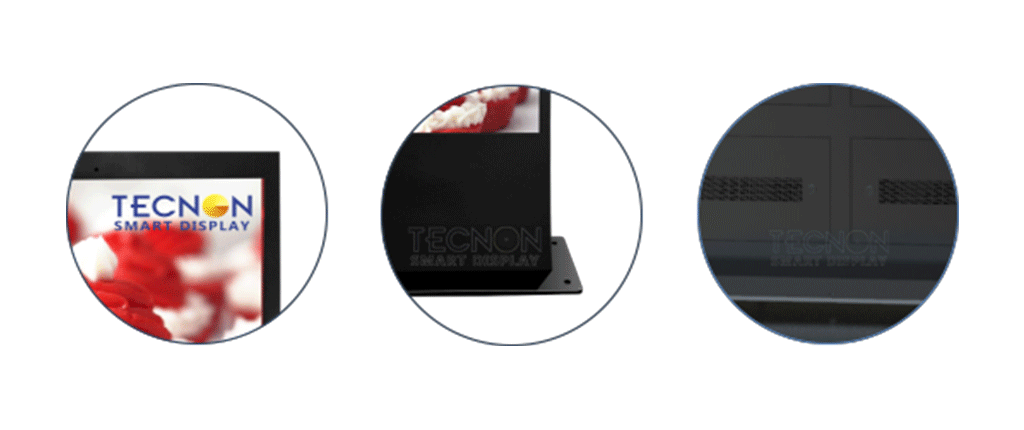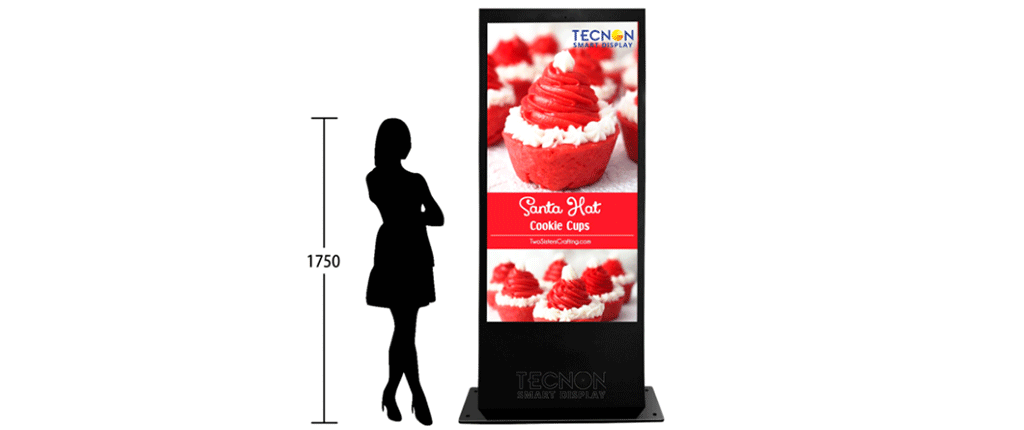 High brightness up to 7000nits, highly visible under the direct sunshine during the daytime
IP65 protection rating, dustproof and waterproof, professional for outdoor use
Better heat dissipation efficiency to allow withstanding high temperature up to 65℃
Smart light sensor, more energy-saving, easy for installation with all the configurations pre-set, plug and play
Remote update & cluster management, supports asynchronous system, 3G/4G/WIFI control on your mobile phone/ tablet /computer, you can change the videos displayed on the screens anywhere anytime without any distance and time limitation
Durable to use, the aluminium cabinet makes it light in weight, anti oxidation and rust proof,  ultraviolet-proof  and have better heat dissipation efficiency; iron structure & base make it secure enough to be wind resistant and practical for outdoor use
Notice: Both single side and double side are available as your need; tempered glass is recommended for anti-vandalism