De Haan Mineral Oils B.V. is part of the Hametha group and operates an extensive and growing network of filling stations in the Netherlands. Their gas stations are located in strategic and easily accessible locations throughout the country. In addition, De Haan Mineral Oils supplies fuels to independent dealer stations through its subsidiary Haan Fuelservice, which means that their network has national coverage.
Since year 2010, De Haan has been looking for LED screen solutions to display the gas price via an intelligent way. Thanks to the extensive hard work from our partner Mr. Ron Hessels from HF LED Industrial BV, Tecnon Smart Display is now able to provide perfect LED screen as gas price sign to ideally replace the large price pylon.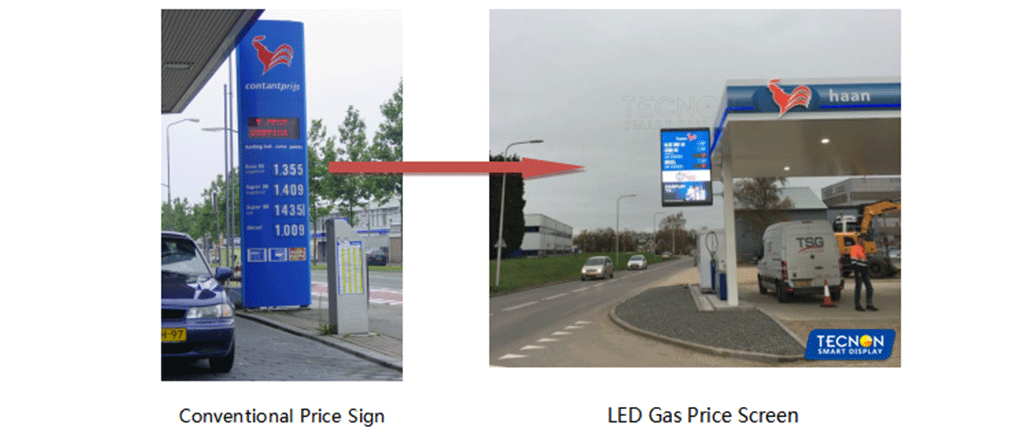 LED gas price sign from Tecnon Smart Display is featured:
* High resolution, with P5.55 LED SMD screen on both sides, display area of 1400 x 2200mm, The contents in the screen image have high impact even for viewers from long distance.
* High brightness, up to 7000nits, highly visible even during the day time under the sunshine
* Energy-saving, low power consumtion,
User-friendly, plug and play device, with all the configurations already pre-set.
* Live updated fuel price, saving tremendous labour of manually price changing
* Cluster control service, available for operator to manage the simultaneous broadcasting contents in LED Petrol Signs from a varietly of locations through the Internet, while sitting in the control room.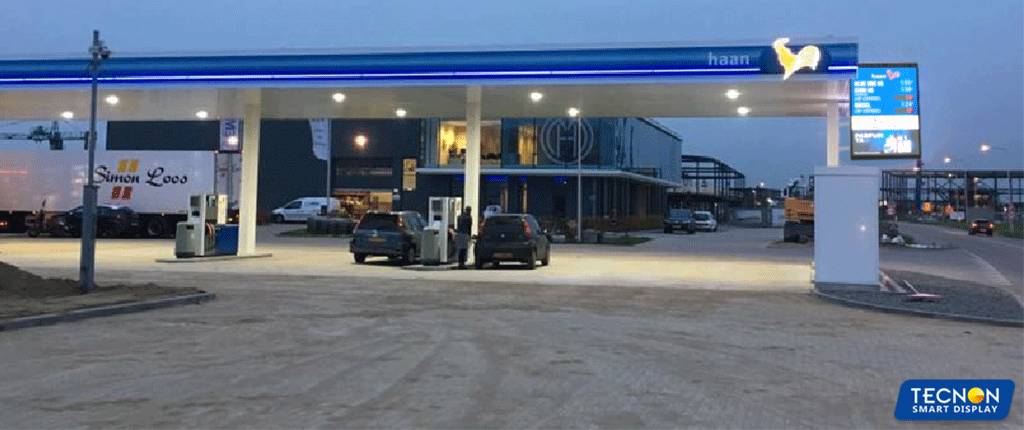 Unlike the floor standing conventionl large pylon, this gas price sign is installed high in the air to give ways for vehicles and pedenstrians to walk below. It can also be seen by passengers and drivers from long distance can notice it from long distance.
This gas price sign is not just a gas price indicator. it can do much more than that.
De Haan normally make commercial advertising on these screens including coffee and snacks for their restaraunt Tony's, car wash, and public information. Neighbours are also amazed by the lighting effect and contact De Haan to look for opportunity to advertise here.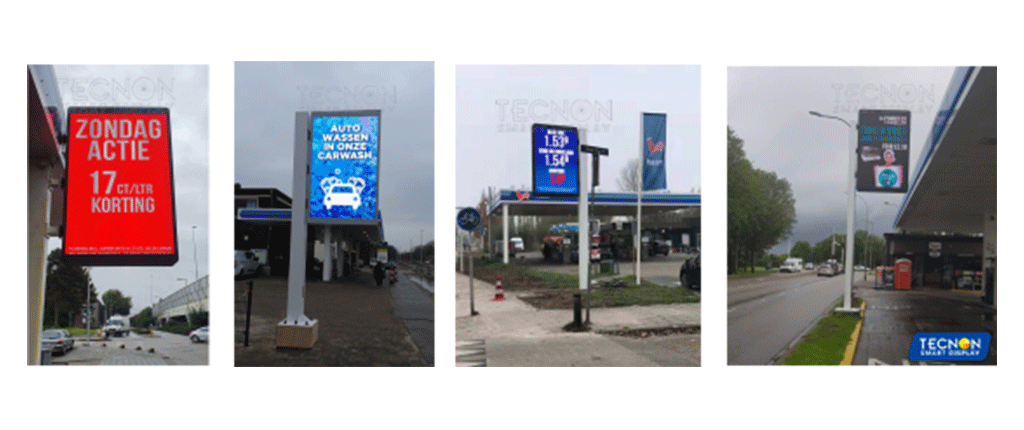 As a turnkey LED screen solution, Tecnon Smart Display have preset all necessary configurations before delivery. It's ready for plug and play. When De Haan's received the sign, they can easiy lift the sign from the hoist ring at the top and fix it to pole. It's then done.
Tecnon Smart Display provides detalied and professional user manual for installation and operation of these signs.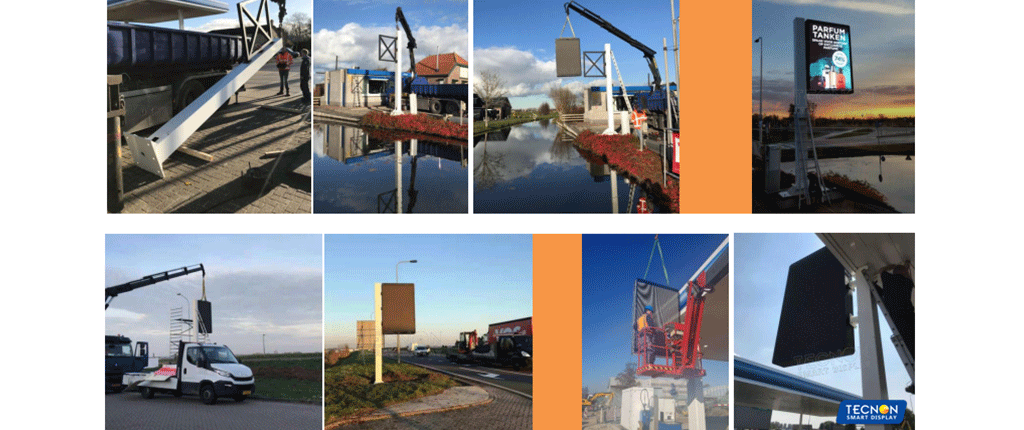 These gas price signs are proved to be a successful investment for De Haan who has so far installed in 40 stations. They are planning to expand to all of their own stations and some other brands under their controls.