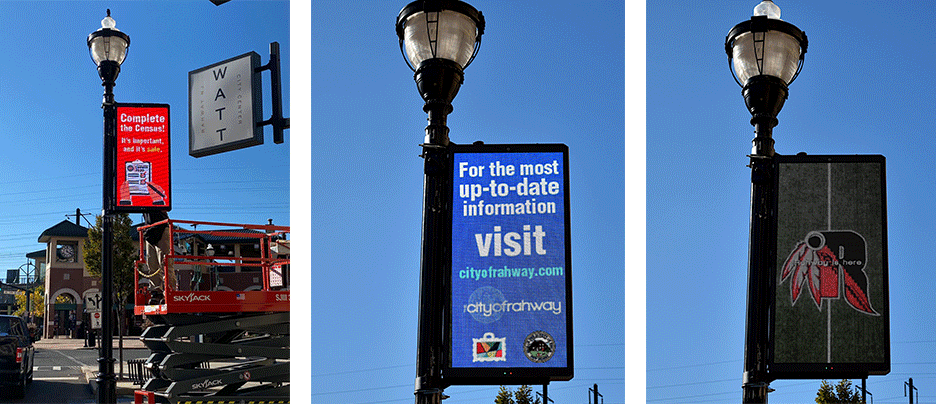 Rahway is a city in southern Union County, New Jersey, United States. A bedroom community of New York City, it is centrally located in the Rahway Valley region, in the New York metropolitan area. The city is 21.6 miles (34.8 km) southwest of Manhattan and 5 miles west of Staten Island.Built on the navigable Rahway River, she was an industrial and artisanal craft city for much of its history. The city has increasingly reinvented itself in recent years as a diverse regional hub for the arts."Downtown Rahway is such a great place that emphasizes livability, walkability, shopping, food, art, diversity and a destination. Centered in the heart of the bustling City of Rahway, Rahway's downtown is the building block for this diverse city.
It is such a breathtaking city with 150 light poles spread across the downtown streets.。Such those pole banners whose contents are fixed can only one image at one time extremely low brightness conditions. You can't see clearly the contents from distance. It's even worse that people can not possiblly see the contents at all at night time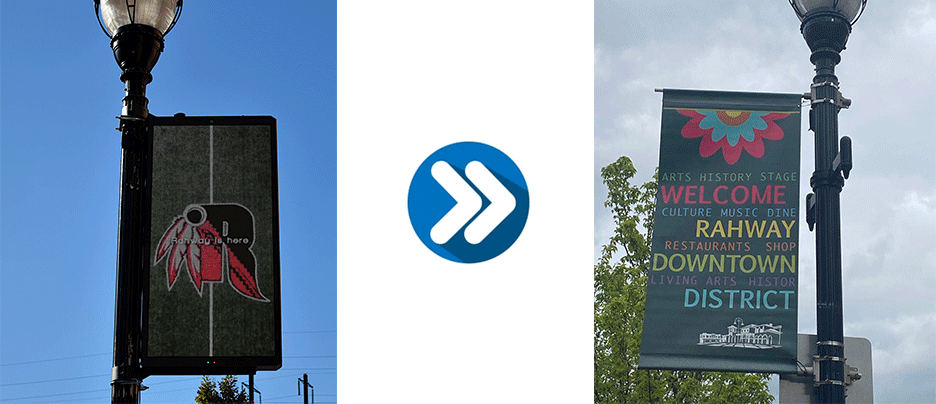 Nay more, the labour cost to change the banner regularly is very high. They have to change the pole banners 4times a year. Every time, they need 2men x 8days to change all the 150pole banners. Only the labor cost is about USD40,000. Not to mention the extra cost to make the vynil banners. They turn to us for a good solution.
It was obvious that this city desperately needed an optimized solution to manage light pole banners. In order to better replace these light pole banners, LED pole screens came into being. Tecnon Smart Display' LED pole banner fully makes up for the lack of the traditional lamp pole banner。It not only reduces the labor cost, but also improves the advertising exposure efficiency to bring higher benefits to the organizers.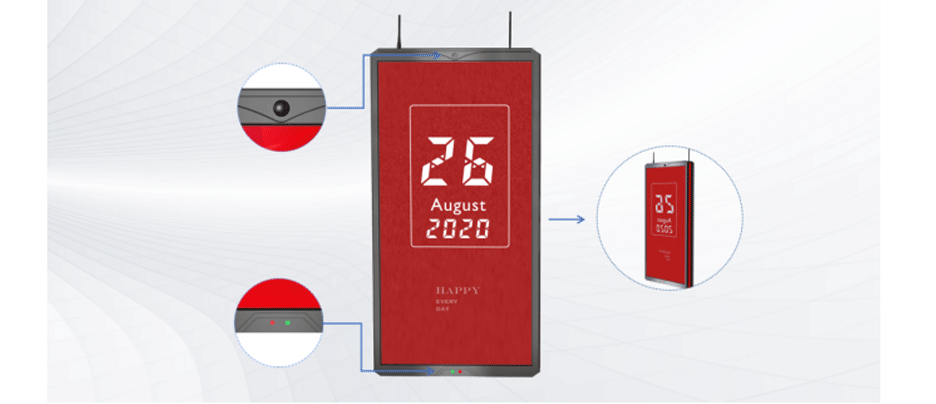 We used TL384-53 600*1200mm Single-Sided Outdoor LED Pole Screen in this case.This product uses die-cast magnesium box, whose exquisite appearance gives people the ultimate feeling enjoyment. The period of providing solutions to the government was in September 2020, during the mayoral elections. The current mayor of the city was very interested in the plan at the time. He believed that the overall installation of Tecnon Smart Display' LED pole screen in the city will make the various streets of the city become a refreshing and beautiful scenery, which can help him get more support in that campaign.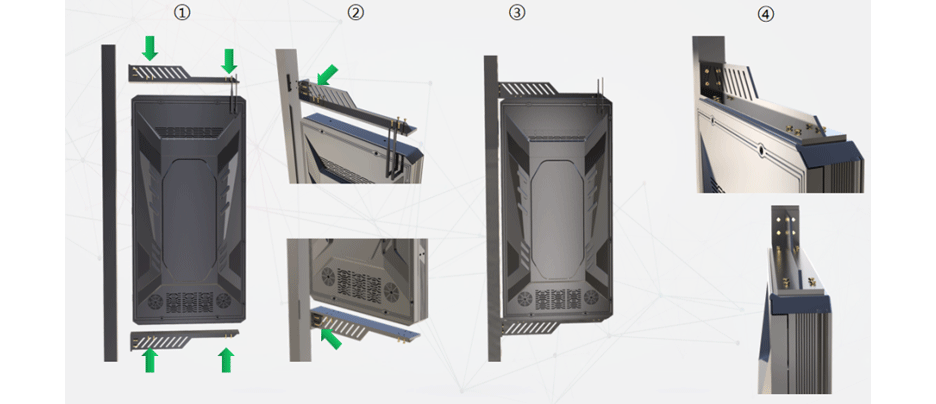 Parameters
Product Model: TL312 53 inch Single-sided LED Pole Screen
Pixel Pitch: 3.125mm
Luminance Level: ≥7000 CD/m²
Display Size & Resolution:600mm x 1200mm 192 x 384
Appearance Size: 670 x 1300 x 95mm
Pixel Composition: SMD 1921
Weight: 32 KG
Power Consumption: 153W (Averagely)
Temperature Control System: Intelligent Air Cooling
Frame Material: Die-cast magnesium aluminum alloy
Standard Color: Silver/Grey/Matt black/Glossy black…..
Waterproof Level: IP65
Viewing Distance: >3m
Supporting Signal input type: VGA, DVI, HDMI, HD_SDI
Input Voltage: AC110-230V 50/60Hz