The expressway intersection toll station is the place with the largest average daily traffic flow in the city. It is the first impression of many outsiders about the city at the same time.In order to better show the construction of smart transportation in Xi 'an and the good image of the combination of technology and culture, Xi' an Ring Expressway toll station has been a LED totem upgrade.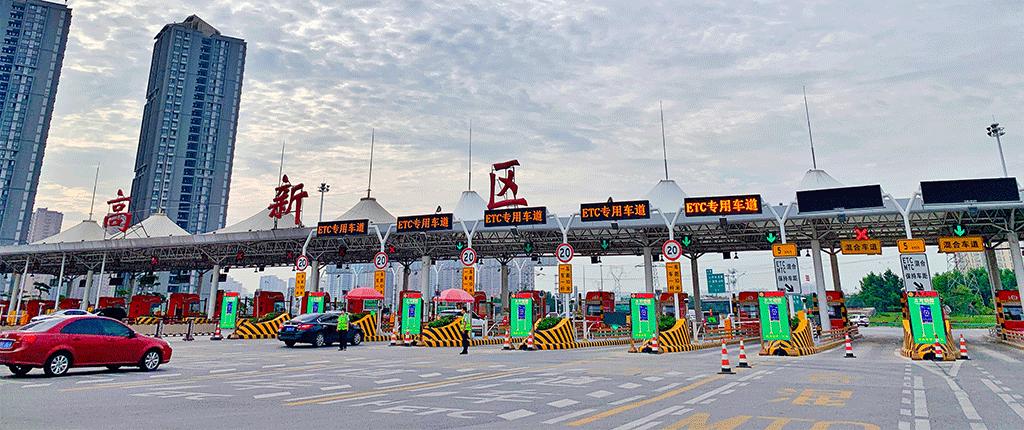 A total of 15 totems are put into the project this toll station renovation project. Tecnon Smart Display selected and used 1200*1800 LED totem which used stainless steel pipe welding and base plate fixing. Not only This structure makes the protection level of LED advertising machine reach IP65, but also does not affect the driver's driving line of sight.
As a professional supplier of smart city display terminal, Tecnon Smart Display promotes smart transportation and smart publicity in Xi'an by giving full play to the application advantages of the light pole screen and the LED totem in the intelligent scene.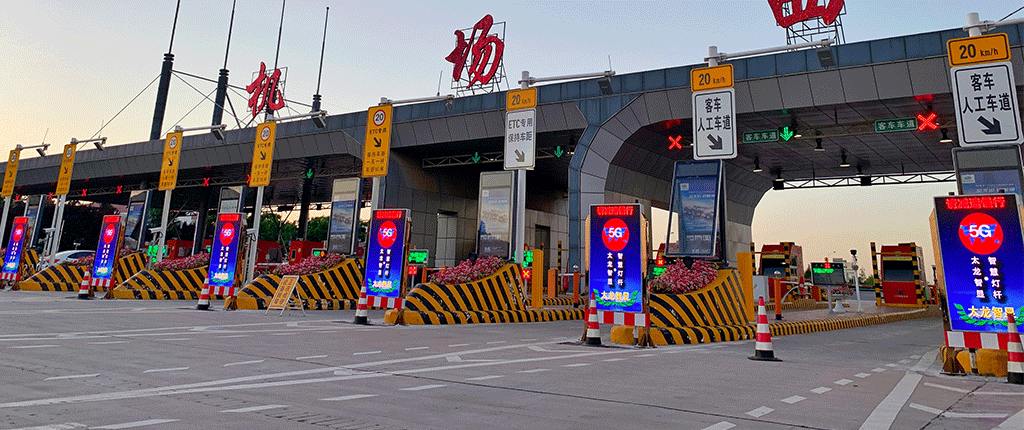 Stand Out in The Night's Sky: Even in dark weather conditions, there are still a long viewing distance and a wide viewing angle.
Anti-Vibration on Connection: Totems have robust construction to protect the LED displays from heavy truck passing through the checkpoint & fast traffic flow.
It is allowed to display 6 advertisements(1 public service ad + 5 commercialads) at one time with every ads lasting for 6 seconds. In this way, Media Cone have their investment back on the purchase of the display in just 1-3 months time.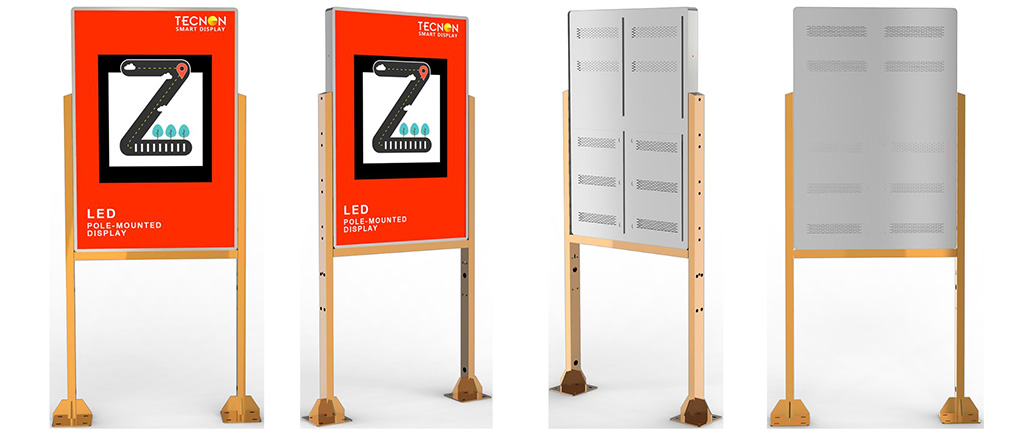 Parameters:
Pixel Pitch: 3.846 mm
Luminance Level: ≥7000 CD/m²
Display Size & Resolution: 1200mm * 1800mm 312* 468 dots
Appearance Size: 1400mm * 2810mm * 150mm
Power Consumption: 500W(Averagely)
Temperature Control System: Intelligent Air Cooling
Standard Color: Silver/Grey/Matt black/Glossy black…..
Waterproof Level: IP65
Input Voltage: AC 220V – 240V 50Hz
Working Temperature: – 20℃~+65℃
Refresh Frequency: 3840Hz
Control Mode: 3G / 4G / free Wi-Fi wireless network control / mobile APP control
Smart city display Terminal Operation Platform Server: Network multimedia information distribution system
Power Failure Mode: Relay remote power off
Certification: CCC / CE / ROHS / IP65