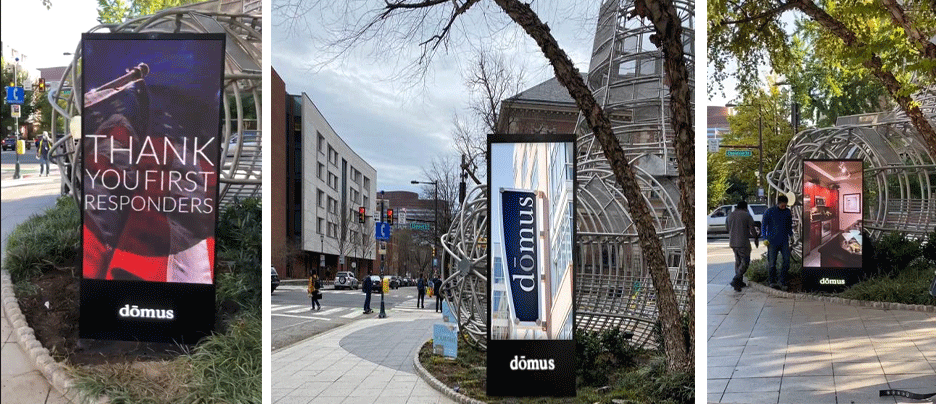 From the campus of University of Pennsylvania to Drexel University, University City is a destination in West Philadelphia for students, scholars and researchers. Medical institutions and businesses thrive here as well and for good reason.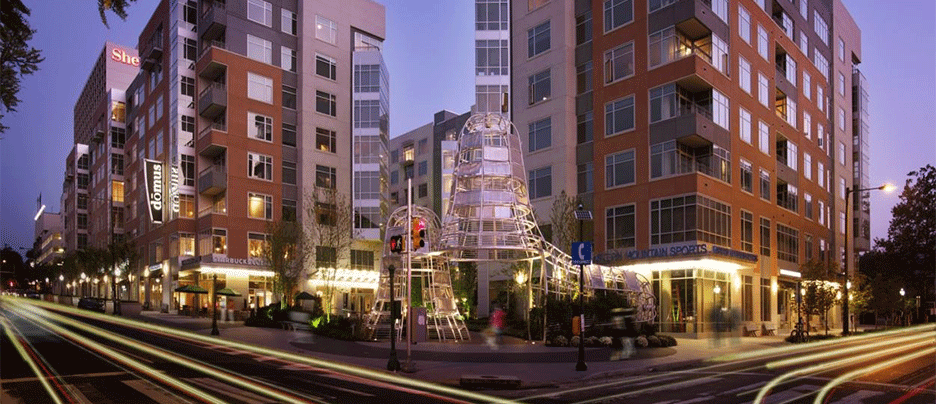 With easy access to world-class restaurants, superb museums, hundreds of miles of biking and jogging trails along the scenic Schuylkill River, University City is one of Philly's most desirable urban neighborhoods. Domus apartments are located in the heart of it all.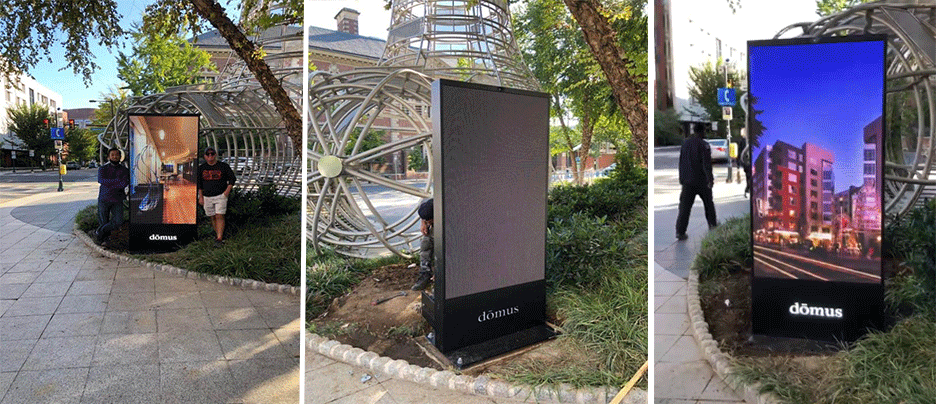 In this project, Tecnon Smart Display provided Domus Hotel with TL384-82 Single-sided Outdoor LED Totem as digital signage which was Installed at the entrance location of the Domus Hotel. The totem is made of extremely lightweight die-cast aluminum box for easy installation. And this is a plug-and-play product, without complicated debugging. Even customers who know nothing about LED can put this Totem online under our guidance. In order to achieve better media results, we installed two speakers on the totem and printed Domus LOGO according to customer needs.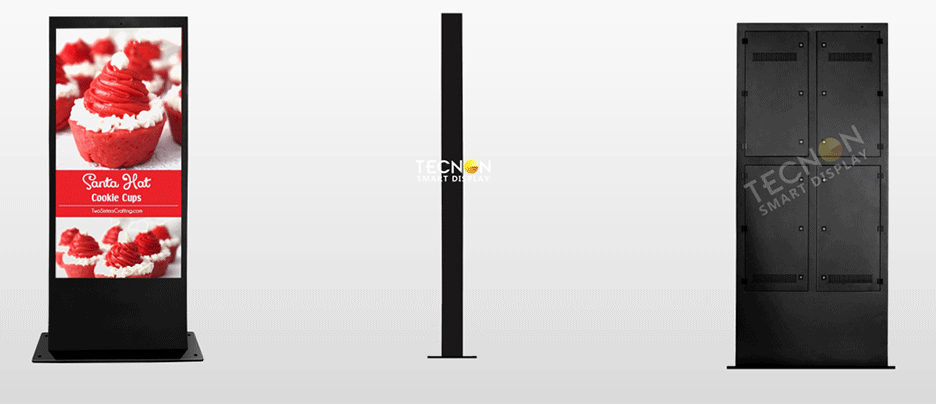 This totem's simple and well-designed appearance almost integrated with the Landmark building of the Domus hotel. When visitors first enter the apartment, Digital multimedia signs and iconic buildings come into view, making visitors refreshing. More importantly, TL384-82 Single-sided Outdoor LED Totem can also provide tourists with more abundant information about Domus. Obviously, Tecnon Smart Display digital sign makes the livable Demos more attractive.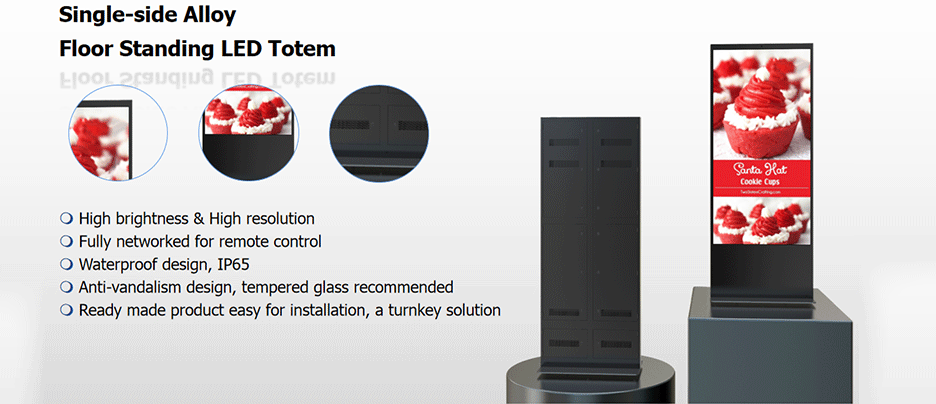 Parameters:
Product Model: TL384-82 Inch Single Sided Floor Standing LED Totem
Pixel Pitch : 3.846 mm
Luminance Level : ≥7000 CD/m²
Display Size: 1000mm x 1800mm
Certification: CCC / CE / ROHS / IP65
Appearance Size: 1160 x 2500 x 167mm
Working Temperature – 20℃~+65℃
Maintenance Mode: Rear Maintenance
Power Consumption: 383W (Averagely)
Temperature Control System: Intelligent Air Cooling
Frame Material: Aluminum (Tempered glass)